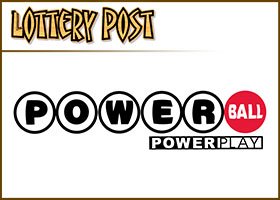 CUSTER, S.D. — They're starting to feel lucky in Custer, South Dakota.
With the second $200,000 Powerball winning ticket having been sold in the Southern Hills community in less than six months, Powerball business was brisk Monday at Lynn's Dakotamart.
"We're selling a lot of tickets today, because I think they're all feeling hopeful," store bookkeeper Kathy Cundy said.
Cundy said she was feeling a bit hopeful herself, since she had in her purse a Powerball ticket purchased prior to Saturday's drawing, still waiting to be checked.
"I'm waiting for some down time so I can go look at it," she said. "There's always a chance."
That's what drives Powerball ticket sales, no matter how great the odds against winning.
State lottery officials announced during the weekend that a ticket sold in Custer matched all five white balls needed to win the $163 million jackpot. But it didn't match the red Powerball, making the ticket worth a still-substantial $200,000.
The winner hadn't come forward publicly Monday afternoon. And Cundy said none of the lottery outlets in Custer would know whether it had sold the winning ticket until it was announced by the winner or lottery officials.
Lynn's Dakotamart sold a $200,000 Powerball winner in August to R.E. and Edie Dustman of Custer. They claimed the prize at the South Dakota Lottery office in Rapid City.
Cundy said it "makes you feel good" to know someone won locally. It also helps keep her interested in the game.
"I buy nine draws at a time, and keep my fingers crossed," she said.
At the Common Cents store in Custer, manager Shaun Rice said winning tickets of all sizes "keep the customers happy." Customers were speculating about who the latest winner might be, he said.
"It's been a very popular topic of conversation here," he said.
A $10,000 ticket was sold in Spearfish, but a prize multiplier added by the customer doubled it to $20,000. It takes four correct white balls plus a correct red ball to win that prize.
Lottery officials say winning-ticket holders should sign the back of their tickets immediately, put them in a safe place and call the lottery office in Rapid City at 394-5106 or Pierre at 773-5770.
The winning Powerball numbers Saturday were 2, 5, 9, 23 and 59, and the Powerball was 26.