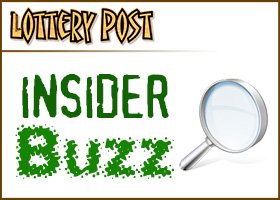 State lotteries are down on their luck as players cut back on games of chance.
From California, where sales for the past year are down 5%, to Florida, where sales slipped 7%, fewer people are gambling on scratch-off tickets and numbers games.
"The economy probably has affected lottery sales the way it's affected all discretionary spending," says David Gale of the North American Association of State and Provincial Lotteries.
About half of Americans buy lottery tickets, according to a 2008 Gallup Poll. Profits from the $60 billion spent provided nearly $18 billion for education, transit and other state services. As tax revenue declines, those proceeds are needed.
Some lotteries are flush. In Minnesota, sales for the last quarter were up 6% from 2008. That may be because casino revenues have fallen, says William Eadington, director of the Institute for the Study of Gambling and Commercial Gaming at the University of Nevada-Reno. "People are substituting cheaper gambling," he says.
Many states see declines:
Indiana's Hoosier Lottery quarterly sales are down 10% from last year. Those still playing are spending less, says Kathryn Densborn, executive director of the State Lottery Commission of Indiana. "We are fun and entertainment" — expendable, she says.
California Lottery spokesman Alex Traverso says gasoline prices have hurt. People who switched to mass transit to save money are not driving into gas stations where they used to buy lottery tickets, he says.
Iowa lottery sales in the past nine months are down 4% from 2008. Job losses and floods brought "a double whammy," spokeswoman Mary Neubauer says.
Kansas sales in late March were down 4% from the same week a year ago, in part because about 50 convenience stores and other vendors went out of business.
Lottery spokeswoman Sally Lunsford says Kansas and other states have been hurt by a dearth of huge jackpots. Many players don't buy tickets until prizes reach $200 million, she says.
Hoping to revive sales, Kansas is recruiting vendors. In Indiana, fast-food restaurants and big-box stores that never sold lottery tickets are calling to get in on the action. The Florida Lottery mailed nearly 8 million discount coupons.