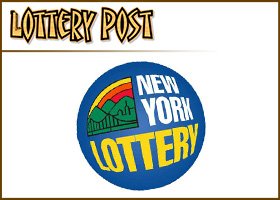 Lottery posts small gains in traditional lottery games; higher sales but lower profits in video gaming
SCHENECTADY, N.Y. — The New York Lottery is feeling lucky despite the woes of the economy.
According to Director Gordon Mendecina, the New York Lottery sold $7.66 billion in lottery tickets in the last fiscal year. $2.54 billion of that went to education, and another four billion dollars was given away as prizes to lucky winners.
NY Lottery divides its revenue into traditional lottery (jackpot games and scratch-off tickets) and video gaming (video gambling at casino locations).
Video gaming accounted for just under a billion dollars worth of sales. In the traditional lottery category, which includes the keno-style Quick Draw, scratch-off games saw an increase of two percent while the jackpot games went down slightly.
Mega Millions was not included in the figures, presumably because its multi-state nature makes reporting separately a necessity.
The figures were reported before a full audit could be performed, but last year's audit of the lottery gives an idea of the numbers' accuracy once they're crunched by the experts.
Funds for education are distributed both through the standard state aid formulas, and through the Leaders of Tomorrow scholarship program. One $5,000 scholarship is given to a senior from each high school in the state every year, allowing the bulk of the lottery funds to be distributed to school districts via the state aid system.

N.Y. Lottery Director Gordon Medenica announced record sales for fiscal 2008.
Official Press Release from the New York Lottery
With a ninth consecutive year of record sales, the New York Lottery today announced the full-year, unaudited results for the 2008-09 fiscal year, which ended March 31. In the Traditional Lottery business, which includes draw games such as Mega Millions and Take 5, and scratch-off games such as Win-for-Life and Cashword, the Lottery had sales of $6.7 billion and profits of $2.09 billion, a ninth consecutive record year. Sales were up $21.9 million (0.3 percent) and profits were up $34.2 million (1.7 percent) from fiscal year 2007-08.
In the Video Gaming business, which includes casinos in Yonkers, Saratoga and six other locations around the state, "Net Win" (total bets less prizes) was up 10.3 percent to $965.1 million, but profit was down 9 percent to $457.9 million. The decline in profit was due to a change in the legislated net win splits for facility operators enacted in February 2008.
Combining both business lines, the Lottery generated $2.54 billion in aid to education, down only $11.1 million (0.4 percent) from last year, again due to the change in video gaming splits. All Lottery profits go to funding education in New York and the Lottery's earnings represent over 12 percent of total state funding to local school districts.
"We're quite proud of this year's results, especially given the weak economy and the constraints on the Lottery's resources. With the state's challenging financial outlook, it's critical that the Lottery continue to do its part in funding education," said Gordon Medenica, Director of the Lottery. "While it's nice to report another strong year, sales weakened considerably in the last quarter so we are focused on regaining our momentum this year."
Traditional Lottery
Within the Traditional Lottery business, draw games' sales were down 1.6 percent. Lotto was down 14.6 percent due to competition from Mega Millions and a statutory low prize payout percentage (40 percent vs. 50 percent for other draw games). Quick Draw was down 4.5 percent due to game maturity and restrictions on retailer expansion. Win 4 was up 3 percent and Take 5 was up 2.7 percent due to an especially effective advertising campaign. In scratch-off instant games, sales were up 2 percent, driven by a 12.6 percent increase in sales for higher priced games, offset by a 1.7 percent decline in lower priced games.
Video Gaming
Within the Video Lottery business, net win was up substantially at all casinos with the exception of Monticello Casino and Raceway, which was down 8.5 percent due to competition from Pennsylvania. Empire City at Yonkers, the newest, largest and fastest growing casino, saw its net win increase 15.5 percent to $498.6 million. Batavia Downs, Tioga Downs and Fairgrounds Gaming and Raceway were all up double digit percentages while Vernon Downs and Finger Lakes Gaming and Racetrack were up 9.5 percent and 7.7 percent respectively. Saratoga Gaming and Raceway, the oldest of the state's casinos, was up 2 percent, but it remained the second largest of the state's casinos with $135.3 million in sales. Empire City generates more net win and more profit than the other seven casinos combined, due to its size and proximity to the New York City metro area.
Where Lottery Money Goes
Overall, 96 percent of the Lottery's record $7.66 billion in combined sales was returned to New Yorkers in the form of prizes, aid to education, and commissions to independent retailers:
Prizes paid totaled $4 billion in Traditional Lottery games.
Of the $2.54 billion earned for education, $2.09 billion was from Traditional Lottery games and $457.9 million was from Video Gaming.
Total commissions paid to over 16,000 Traditional Lottery retailers and eight video gaming facilities totaled $839 million. The Lottery paid $401 million in commissions to Traditional Lottery retailers and $438 million in commissions to video gaming facilities.
The entire operation of the Lottery, including advertising, marketing, printing, systems, telecommunications, finance and administration, is funded from less than 4 percent of sales.
About the New York Lottery and Education Funding
Lottery revenue is distributed to local school districts by the same statutory formula used to distribute other state aid to education. It takes into account both a school district's size and its income level; larger, lower-income school districts receive proportionately larger shares of Lottery school funding.
The Lottery's ongoing commitment to education also includes the awarding of more than 1,100 Leaders of Tomorrow (LOT) Scholarships annually to high school students pursuing their higher education in New York State. Since the program's inception in 1999, the Lottery has awarded more than 10,300 scholarships.