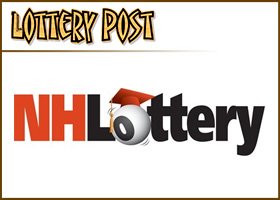 Two $1M winners rush to get prizes before taxes skyrocket
Will higher taxes have the wrong effect — and reduce revenue to the state?
The day before a massive 10 percent state tax on lottery prizes went into effect in the Granite State, two winners claimed separate $1 million jackpots — something never before witnessed by a 20-year veteran of the lottery.
Milford High School teacher John Kasparek, 42, of Brookline, took a lump sum cash payment of $650,000 before taxes after a "NH Millionaire's Club" ticket he bought at Caryn's Country Store on Route 13 in Brookline turned out to be one of two $1 million instant winners.
Only hours before Kasparek came forward, Lyndeborough resident James Buchanan turned in the last $1 million winner from the "Million Dollar Riches" game. That ticket was sold at a Silva Mart Meat Shoppe in Milford, according to the commission.
"Definitely a big day on the last day of the fiscal year here at the lottery," said lottery spokeswoman Maura McCann.
Kasparek was the so-called "missing millionaire" lottery officials have been hoping for in recent weeks as they pulled the remaining tickets from store shelves.
The first winners, George and Marlene Muncy, of Amherst, claimed the other $1 million instant prize in 2007.
Kasparek told lottery officials he turned in his ticket Tuesday because he knew a new 10 percent tax on lottery winnings goes into effect today. He said he planned to use the money to pay some bills and take a vacation.
Kasparek did not return calls from The Telegraph seeking comment. Buchanan also was not available for comment.
McCann, who has worked at the lottery for more than 20 years, did not have exact records but does not think two such valuable prizes had been claimed on the same day before.
"I've never had that happen. It's quite unusual to have two, one in the morning and one in the afternoon," she said.
Kasparek's win came at the perfect time. The game was launched two years ago, 97 percent of the tickets had been sold, and the tickets were being pulled from store shelves. Lottery officials were worried the second $1 million winner would not be found.It is difficult to calculate the exact odds remaining when Kasparek bought his ticket, because those odds kept improving as more tickets were sold without the second winner being found.
At the time Kasparek bought his ticket, roughly 97 percent of the 2.1 million tickets had already been sold, according to lottery officials, leaving roughly 60,000 on the shelves.
As a result, each ticket purchased in recent weeks had a roughly 1-in-60,000 chance of being the second winner.
Now that both instant winners have been found, a third person will be awarded $1 million through a drawing. McCann said 200,000 of the NH Millionaire's Club tickets had a star on them. Those tickets that were then mailed to the lottery are entered into the drawing for the third $1 million prize, she said.
New 10% tax making a bad situation worse
The 10% tax mirrors federal gambling tax law and captures gambling winnings of New Hampshire residents resulting from everything from lottery winnings at a local convenience store to bingo at a local church, Texas hold 'em at the track to out of state venues like Foxwoods in Connecticut.
The big concern to residents and lawmakers alike is whether it would drive away those from out of state from gambling in New Hampshire, whether physically, or via Internet.
"Instead of rescuing the tracks they are driving the final nail in the coffin," said Rick Newman, a lobbyist for the Lodge at Belmont, one of the state's two greyhound tracks.
Others raise objections that it might hurt lottery sales at border convenience stores, already hurt by a 45-cent cigarette tax hike passed on Wednesday.
The result may well be lost jobs — good-paying jobs at the state and local level in construction and the hospitality industry, and lost tourist dollars in alcohol, wine, beer and cigarette sales at convenience stores in border communities along the state line from Maine and Massachusetts to Vermont.
In the last several years, the citizens of New Hampshire have stated their preference in various polling data to institute expanded gambling rather than an income tax, sales tax, or capital gains tax.
By choosing increased taxes over increased gambling revenue, lawmakers may be putting 750 state jobs at risk of layoffs and furloughs. States and towns across the nation have witnessed the ripple-effect that kind of impact can make, as well as the general decrease in government services caused by a decreased workforce.
In 1964, New Hampshire became the first state-sponsored lottery, to benefit public education, but they may end up becoming one of the last to legalize some form of casino or electronic gambling.