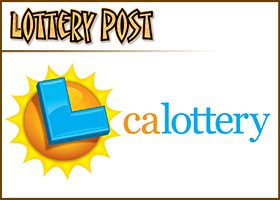 The television game show that made Snow White a multimillionaire is going off the air.
California Lottery officials are canceling the lottery's weekly "Make Me a Millionaire" game, citing poor ratings. The last episode is July 3.
Launched in January 2009, "Make Me a Millionaire" was supposed to be a lively, entertaining promotion for the state lottery. It replaced "The Big Spin" program, which lasted for more than 20 years.
Last August, Natalie Marston, 22, who plays Snow White at Disneyland, won the show's record jackpot of $5.2 million.
But "Make Me a Millionaire" also was a source of embarrassment for lottery officials, when contestants were accidentally prevented from vying for millions of dollars in February 2009.
Ultimately, just as New Coke flopped because consumers preferred the original, "Make Me a Millionaire" didn't prove as popular as "The Big Spin."
"There is this core audience that really, really liked 'The Big Spin,' " lottery spokesman Alex Traverso said of the former program, in which holders of lottery Scratcher tickets played for top prizes of $3 million.
"We thought we could update that with a new show. And it just didn't happen."
Traverso said "Make Me a Millionaire" was losing money and wasn't worth the annual $22.7 million the lottery was spending to air the program statewide. It airs in Sacramento at 6 p.m. Saturdays on Fox 40.
"We're in the business of making money," Traverso said. "It is not helping us maximize our revenues for education."
There are no plans to bring back "The Big Spin." Traverso said lottery officials will put money spent producing "Make Me a Millionaire" into prizes for Scratcher games.
The demise of the "Millionaire" game seemed to underscore frustrations over the state lottery.
Schools in recent years have received $1.1 billion annually in lottery funds. Yet among the 10 most populous lottery states, California ranks last or near the bottom in prizes, sales and profits.
Voters last year rejected a special-election measure that would have allowed the state to borrow $5 billion in future revenues from a revamped lottery that offered bigger prizes to generate more sales.
But "Make Me a Millionaire" had other troubles.
After a Feb. 8, 2009, taping, it was discovered that names on contestant forms were transposed. As a result, nine contestants played for more money they were eligible to win and nine played for less.
After Josefina Sineriz, 61, of Bakersfield won $2.8 million in a progressive jackpot, lottery officials realized other contestants should have been eligible for the big prize draw.
The lottery ultimately paid $264,000 in winnings to nine players who were allowed to participate in a future draw.
Traverso said consumers can purchase "Make Me a Millionaire" Scratcher tickets until June 30.
"Even though the show is going off the air, people will still have the opportunity to play the games and win prizes," he said.