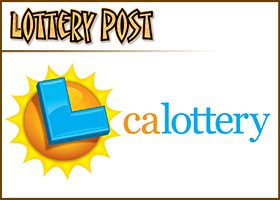 After nearly 24 years and millions in prizes, the California Lottery is replacing its "Big Spin" television game show with what it hopes will be a more attractive, four-part successor, "Make Me a Millionaire."
The weekly half-hour show will air for the first time Saturday on 10 stations in the same 5 p.m. to 7 p.m. time bracket as "The Big Spin."
"Over the years, in the realm of game shows, we've seen a lot of newer, more exciting shows come along," said Alex Traverso, a lottery spokesman. "This is really our chance to show we can be one of those exciting shows that people win on and have a good time on and people are going to want to tune in and see."
"The Big Spin," which featured contestants spinning a large wheel to try for prizes of up to $3 million, had become "a little dated," he said. The first show was in 1985, 10 months after voters authorized the lottery.
"Make Me a Millionaire" will feature 12 contestants who will be chosen by lot to participate in four games: Lucky Penny, Safe Cracker, California Cool and Make Me a Millionaire. The participants are guaranteed at least $2,100.
Lucky Penny will have three contestants who will compete for new cars. In Safe Cracker, two players will vie for up to $88,000 by guessing which in a series of safes contain prize money. California Cool will have a single contestant who will try to win up to $200,000 by finding true statements about the state on a game board.
One contestant will be picked by lot from the remaining six participants to play the fourth game, Make Me a Millionaire. It will feature a progressive $1 million jackpot that will grow by $200,000 each time someone doesn't win it.
The contestant will try to win the jackpot by guessing whether a series of numbers between one and 50 will be higher or lower than a base number that changes with each round of the game. A correct guess will be worth $10,000.
After one incorrect guess, the player will have the option of taking anything he or she has won to that point or playing on. A contestant who makes two incorrect guesses gets only the minimum prize of $10,000.
Lottery players can qualify for the show by playing "The Big Spin" or "Make Me a Millionaire" scratcher games. A scratcher ticket with the words "TV Show" on it three times puts the player on the show.
Contestants can also get on the show through second-chance drawings for lottery players who send in coupons obtained by buying $5 Fantasy 5 tickets or who play one of three special holiday scratcher games and enter losing tickets online by Jan. 23.
The lottery also may be in for other changes.
Gov. Arnold Schwarzenegger is counting on voters approving borrowing $10 billion against anticipated lottery revenues to help ease the state's persistent budget deficits. In September, lawmakers agreed to go along with the governor's plan, which would allow the lottery to hand out bigger jackpots in hopes of increasing ticket sales and authorize the sale of state bonds based on the games' projected future revenues.
The proposal is currently scheduled to go before voters in June, but Schwarzenegger has the authority to move up the date of the election.