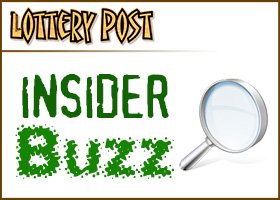 TAMPA, Fla. — Gruesome photos of the mummified body of a slain Florida lottery winner are among mountains of evidence released this week by the Hillsborough County State Attorney's office.
More than 20 discs containing photos, videos and other documents were released in the case against Dorice "DeeDee" Moore, who is charged with first-degree murder in the death of Abraham Shakespeare of Lakeland.
Moore was indicted by a grand jury in March after Shakespeare's body was discovered last January. The remains were found buried under a five-foot deep concrete slab behind a home in Plant City, a rural town east of Tampa.
Detectives said the 43-year-old Shakespeare was killed in sometime April 6 or 7, 2009. Authorities said the man was buried on a property that had been bought by Moore and listed in the name of her boyfriend, according to county records.
Many of the records released by Hillsborough County prosecutors this week revolve around that home and the concrete grave. In one videotaped interview, Moore's ex-husband describes how she asked him to dig a hole on her property with a backhoe in April of 2009 so she could hide chunks of concrete from a building inspector.
"She called me one afternoon, wanted me to come dig that hole, she told me she was going to put the concrete and stuff in it," said James Moore. "I left, she called me back later asked me to come and fill it and that's what I did."
Moore said he knew nothing about Shakespeare's murder or details of his ex-wife's relationship with Shakespeare.
"I've never met the man," he said. "I've never seen the man I never put no body in a hole."
Crime scene photos show details of the properties — everything from close-ups of Shakespeare's desiccated body to seemingly insignificant shots of brown towels.
Moore had befriended Shakespeare after he claimed the $30 million winning ticket in 2006 and took a $17 million lump sum payment. Before winning the lottery, he was a truck driver's assistant who lived with his mother.
She said she wanted to write a book about Shakespeare, but officials said she actually scammed him out of money and homes. Property records show she bought a $1 million home from Shakespeare for $655,000 and she acknowledged moving $2 million of his money into her bank account.
Investigators said Moore wrote a letter to Shakespeare's mother, claiming to be him — even though the lottery winner was barely literate. Detectives also said Moore had an unnamed witness make a cell phone call to Shakespeare's mother, pretending to be him. They also said Moore told many lies about Shakespeare, including that he was ill and that he fled the country.
In an interview with The Tampa Tribune, Moore said she anticipated being arrested — but that she never hurt Shakespeare.
"I would never take another human's life. No amount of money in the world is worth that," she said.
Prosecutors have declined to seek the death penalty against Moore, who is being held at the Hillsborough County Jail.
Shakespeare had suspicions
In the weeks leading up to his death, Shakespeare knew something wasn't right with the way Moore was handling his money.
That's according to Judith "Judy" Haggins, a longtime friend of Shakespeare who had power of attorney over his affairs. Taped conversations of Haggins are among the recordings released Tuesday.
Haggins was his assigned power of attorney at Shakespeare's request on April 3, 2009. The Polk County Sheriff's Office has a record of Shakespeare's signature in front of a notary public, according to audio recordings from the Hillsborough state attorney.
Through her lawyer, Larry Hardaway, Haggins has declined to comment.
In one of the recordings released by prosecutors, Moore told another inmate at the Orient Road Jail that she was upset that Shakespeare had given Haggins power of attorney.
Angelina Marshall, who shared a cell with Moore, took notes of her conversation with Moore and shared it with a Hillsborough sheriff's detective June 10.
Marshall said in the recording that Moore told her she had been given power of attorney for Shakespeare in January 2009 "when she obtained houses, car and money but she got a little upset when she found out that he gave a lady named Judy power of attorney of his money."
According to friends and reports released about the investigation, Haggins knew Shakespeare for 15 years and assisted him with collecting debts he was owed. After Shakespeare's disappearance in April 2009, Haggins began working for Moore, collecting on Shakespeare's debts and providing transportation for his mother, Elizabeth Walker.
Haggins can be seen in photos and heard in audios released by prosecutors. She told prosecutors what Moore had said about how Shakespeare died, and during a meeting with Gregory Todd Smith, who was an informant on the case, she talked about how Moore interfered with Shakespeare's finances.
"When Abraham got ready to go to the bank one day to see about his money, (Moore) immediately called me on the phone," Haggins said in the recording of her conversation with Smith. "You've got to stall him, Judy. He can't go to the bank."
Haggins had received money from Shakespeare's account to pay her for her services, she told Smith, according to the recording, "It was a little bit of money for me. (Moore) felt like Abraham should pay me to take his mama."
During the conversation with Smith, Haggins also said, "Abraham used to come to me and say, 'Now you know that white woman got my money, she can do anything to me.' I said, 'Abraham, you can go get your money.'?"
As the investigation heated up with Moore at the center, Haggins wanted to distance herself from Moore. "I'm trying to get me some money out of her now because the simple fact, they are coming to get Dee," Haggins said in the recording.
Haggins also told Smith that Moore tried to get her to lie to investigators.
Haggins talked to Smith about her doubts about what Moore was doing and said several times to Smith that Moore was "a liar."
"Dee forgot she need to be on my team. I'm ... the one she told all this ... too. Once these people start putting all this stuff together, they'll build a case against her. I said why ... does Abraham got me as power of attorney and he don't talk to me. That don't look right."
Friends and family of Shakespeare said they can't understand why Haggins didn't speak up sooner when she became suspicious of Moore.
Shakespeare's mother said she hasn't seen or heard from Haggins since she was told by Polk County sheriff's detectives to not communicate with her again. Even so, Walker said she is "very disappointed" with Haggins and has questions for her.
Shakespeare won a $17 million lump-sum payment from the Florida Lottery in 2006, and investigators have accused Moore of draining him of millions after they met in 2008.
An arrest affidavit says Moore arranged to meet Shakespeare in October 2008 "ostensibly to write a book about his life story" and soon became his primary financial adviser. She eventually took control of his assets including his $1 million home on Redhawk Bend Drive.
(Click to display full-size in gallery)
(Click to display full-size in gallery)
(Click to display full-size in gallery)
(Click to display full-size in gallery)