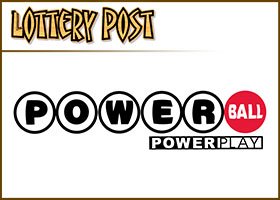 Includes video report
ALBANY, N.Y. — Stephen Kirwan, a retired 68-year-old Greene County, New York, resident, was introduced this morning as the $122 million winner of the Jan. 22 Powerball drawing.
Kirwan, who came forward with his winning ticket on Monday. chose the lump-sum payment option instead of 30 payments spread out over 29 years, according to the state Lottery Division. That means his winnings will be reduced to $61.2 million. After taxes, the amount will be $40.4 million.
Kirwan has lived in Purling since 1985, when he retired from a 24-year career as a New York City firefighter and began a second career at Stiefel Laboratories in Oak Hill, where he worked until retiring in 2004.
"I'm not overly lucky," Kirwan said. "My own house was damaged by fire last year. I guess I got a lifetime of luck all at once."
Kirwan and his wife, Catherine, have two adult children, Stephen, 26, and Christine, 25.
Kirwan said he still is in shock about winning such a large amount of money and hasn't yet decided what do to with it. He does, however, plan to take a cruise with his wife and children, he said.
"It still hasn't sunk in yet," he said.
Kirwan's fortune started to change on January 22nd with a stop at the Clothespin Laundromat on Route 9W in Catskill where he purchased five sets of numbers for that evening's Powerball drawing. The long-time Lottery player said the laundromat is one of several locations around Catskill where he likes to buy his tickets. "I picked my own numbers," he said. "They don't mean anything. They're just random numbers that I picked." Kirwan said he woke the next morning to some startling news. "I sat at the kitchen table on Sunday morning and checked my numbers in the paper as usual," he said. "I checked those numbers three times before I finally turned to my wife and said, 'I think I won.'"
Kirwan's ticket was the only one to match all six numbers in the Jan. 22 drawing. The winning numbers were 30, 31, 34, 45, 51 and Powerball 23.
Kirwan, 68, is a twice retired. He is a 24-year veteran of the FDNY where he served on board Truck #31 in the South Bronx. He moved to Greene County in 1985 and started his second career at skin care product maker Stiefel Laboratories in Oak Hill. He retired from Stiefel after 25 years on the job.
The new Powerball winner said he has no definite plans for his millions other than treating his wife and two children to a cruise.
Kirwan claimed his winning Powerball ticket on February 7th and decided to take his jackpot prize as a lump sum. He will receive a one-time payment totaling more than $61.2 million or $40.4 million after taxes.
Powerball tickets are sold in 42 states, Washington, D.C., and the U.S. Virgin Islands.
(Click to display full-size in gallery)
(Click to display full-size in gallery)
(Click to display full-size in gallery)