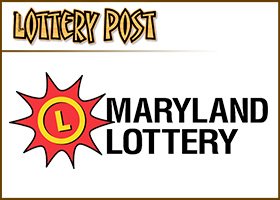 2,800 Maryland lottery players hit 4-4-4-4 combination
by Todd Northrop
BALTIMORE, Md. — Players of the Maryland Lottery's Pick 4 game hit a grand slam of sorts this weekend, and a payout record was tied in the process.
Lottery officials said Saturday's 4-4-4-4 drawing in the Pick 4 game paid out $7 million, which was the state's record for daily games.
The drawing took in about $458,000 in sales. Officials said 2,800 players had the winning numbers.
"While players fare well when Pick 4 drawings result in four-of-a-kind, payouts for the game often top the charts as the Lottery incurs its maximum liability of $7 million," the Lottery said in a news release.
All Maryland Pick 3 and Pick 4 lottery drawings are published at Lottery Post's Maryland Lottery Results page within minutes of the drawing.
Pick 3 and Pick 4 drawings happen seven days per week at approximately 12:30 p.m. for the midday draw and at around 8:00 p.m for the evening draw.