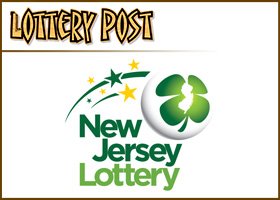 By Kate Northrop
Yet another single-day prize payout record was set by the New Jersey Lottery's Pick 4 game when the popular number combination 1-9-5-7 was drawn on March 5.
The Pick 4 midday and evening drawings on March 5 set a new single-day record for prize payouts, with lottery players in New Jersey winning a total of $1,105,318 in one day.
It beats out the last record set on Dec. 28, 2022 when New Jersey players won a total of $1,023,210 in prizes, making the new record about $82,000 greater.
An overwhelming majority of the prize payout from both days came from one Pick 4 drawing.
Perhaps we can attribute these milestones to the Boomer generation — both sets of winning numbers for the two draws were just one number away from each other and match common birthyears for the aforementioned generation — 1-9-5-6 for the drawing in December and 1-9-5-7 for Sunday's drawing.
According to the Lottery, 262 tickets won $2,500 each playing 1-9-5-7 straight based on a $0.50 wager, a major increase from the last time 1, 9, 5, and 7 were drawn straight on March 26, 2022 when players only won $467.50 on the same $0.50 straight wager.
The increase in payouts is thanks to a game change the Lottery enacted in November 2022 that awards fixed prize amounts in Pick 3 and Pick 4, preventing many players winning on the same combination from having to split a big Pick 3 or Pick 4 prize.
"We are thrilled to see Pick-4 players in New Jersey experiencing such success and want to congratulate all the winners on their big payouts," Lottery Executive Director James Carey said in a press release. "We encourage all players to keep playing and trying their luck with this exciting game."
Pick 4 drawings take place twice a day at 12:59 pm EST and 10:57 pm EST. The winning numbers, jackpot, and prize amounts can be found on Lottery Post's New Jersey Lottery Results page.