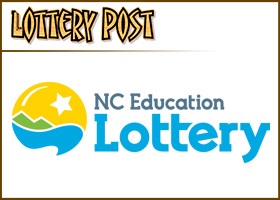 In the lottery world, four zeros can win a lot of money.
More than 2,000 players won the Pick 4 lottery in North Carolina on Saturday when they all chose the winning numbers 0-0-0-0.
About half the 2,014 winners bought $1 tickets and will get $5,000, while the other half got 50-cent tickets and will receive $2,500, lottery officials said.
The total payout, including other winners, will be about $7.8 million, the largest ever for the Pick 4 in the state.
The NC Education Lottery said that picking four of the same number in the game is known to players as choosing "Quads", and is a popular practice. In 2012 $7.5 million had to be paid out when players picked 1-1-1-1.
Biggest Carolina #Pick4 payout ever! 2,014 tickets matched 0️⃣-0️⃣-0️⃣-0️⃣ and players won over $7.8 million in today's drawing. Did you hit the quad? https://t.co/I4ZJAeM98C pic.twitter.com/IlsMH18bzH

— NC Education Lottery (@nclottery) June 22, 2019
For Stephen Carter, picking 0-0-0-0 was the luck of a single moment.
"I've never played 0-0-0-0 before," said Carter. "My wife Veronica is the lucky one, she's always picking lucky numbers, and she picked these."
Carter played 0-0-0-0 on a 50 cent ticket and won $2,500.
"We've got a family reunion coming up," said Carter. "We're excited to show off our big check there!"
The lottery said the odds of correctly matching all four numbers in a Pick 4 drawing stand at 1 in 10,000.
Prizes for the drawing can be claimed at one of the six lottery's regional offices during regular business hours (weekdays from 9 a.m. to 5 p.m). Players must bring a Photo ID and proof of their Social Security number to complete their claims. Prizes can also be claimed by mail.
The lottery warned players to expect extended wait times to get their money because of the massive number of winners.
"Due to the large number of winners, players should expect extended waiting times to complete their claims if they choose to visit a regional office on Monday and Tuesday," Saturday's news release said.
Players have six months to claim their prize.
The lottery's regional offices are at:
2728 Capital Blvd. in Raleigh.
16-G Regent Park Blvd. in Asheville.
5029-A W. W.T. Harris Blvd. in Charlotte.
20A Oak Branch Drive in Greensboro.
2790 Dickinson Ave., Suite A in Greenville.
123 N. Cardinal Ext. Drive, Suite 140 in Wilmington.
Drawings in the Carolina Pick 4 game are held twice a day, at 3 p.m. and at 11:22 p.m. Players can either pick their own numbers or select a Quick Pick by allowing the lottery terminal to generate a set of four numbers for them.