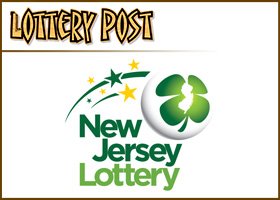 State retroactively slapped her with $1.58 million in taxes
ROCKAWAY, N.J. — A Rockaway, New Jersey, woman who won a $14.9 million prize in the New Jersey Lottery's Pick 6 drawing in 2009 is suing the state to get a $1.58 million income tax refund she says she is owed.
Kimberly Wearin's lawsuit, made public today in Superior Court in Morristown, says that when she won the prize on June 4, 2009 and took it as a lump sum, winnings from the state lottery were excluded from taxable income, under state law.
However, on June 29, 2009, an amendment to the law was enacted that made winnings of more than $10,000 subject to the state income tax and the law was made retroactive to Jan. 1, 2009, according to Wearin's attorney, Steven Klein.
The attorney said that Wearin paid the applicable tax in April 2010 but in June 2010, she filed an amended tax return excluding the lottery winnings from her income. The state Division of Taxation denied her amended return and also rejected an administrative appeal.
The suit names the state Department of Treasury, the state Division of Taxation and the state Lottery Division as defendants. It claims that the legal amendment taxing lottery winnings discriminates against Wearin and accuses the state of breach of contract. The suit seeks a judgment ordering the refund.
Attorney Jeff Schechter, who is part of Wearin's legal team, said she paid the tax in 2010 but then filed an amended return as part of a "conservative" strategy to avoid paying interest and penalties on the tax.
Schechter said their firm, Cole, Schotz, Meisel, Forman & Leonard of Hackensack, is pursing similar litigation on behalf of several other lottery winners affected retroactively by the 2009 amendment, including some who started being taxed in 2009 on annuities they had been paid for years.
Andy Pratt, a spokesman for the Treasury Department, said "We're not going to comment on pending litigation."