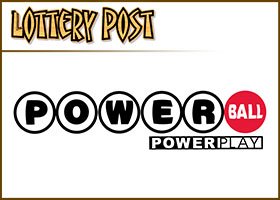 PASSAIC, NJ — Instant wealth fractured their 10-year relationship, but love, it appears, conquers all.
At least that's the latest story line in the rags-to-riches melodrama of the Passaic bodega owner and his on-and-off, live-in girlfriend who split up after he won a massive Powerball jackpot last spring, wrangled over the money in court, and now have reconciled.
On Valentine's Day, no less, according to Paul Fernandez, an attorney for lottery winner Pedro Quezada.
The revelation Friday followed a court hearing in which it appeared that Inez Sanchez had agreed to drop her lawsuit seeking a share of the $152 million Quezada won and relinquish all claims to the money in exchange for a seeming pittance — not being on the hook for the attorneys' fees Quezada ran up.
The settlement was reached just as state Superior Court Chancery Division Judge Margaret Mary McVeigh in Paterson was set to rule on a motion by Quezada's attorneys to dismiss Sanchez's lawsuit seeking an unspecified share of the jackpot he won in March 2013.
"I wish the parties good luck and a wonderful future," said McVeigh. "I hope this works out for you. Good luck, be happy and find what is most important in life."
Through a Spanish-English interpreter and via questioning by her attorney, Bill Ferreira of Morristown, Sanchez indicated in court she was agreeing to the settlement "for the full reconciliation" of her family and so that she can get on with her life.
Neither Quezada nor Sanchez commented afterward, but the judge's and Sanchez's comments referred to Sanchez and the couple's 6-year-old daughter and her other children having moved back last month into the Clifton home they shared with Quezada before the couple's post-lottery breakup.
Fernandez said Quezada was raising his and Sanchez's daughter and two other children Sanchez had from an earlier relationship. When they split up following domestic problems that led to her getting a restraining order against him, Quezada sank into depression, the Paterson attorney said.
"He went from having all of this family and no money to having all of this money and no family," Fernandez said, adding the restraining order eventually was lifted.
"I said, 'Listen, love trumps all. Talk to her.' He called me on Valentine's Day — ecstatic — to tell me they were moving back in together."
In the days after Quezada claimed the $338 million prize — then the fourth-largest U.S. lottery jackpot — he was pictured beaming with his arm around Sanchez and a child. Soon after, they moved out of their Passaic apartment near the Passaic Street liquor store where he bought the winning ticket and sold or gave away their neighborhood grocery.
By November, Quezada, a 46-year-old immigrant from the Dominican Republic, had bought a home in Clifton, and Sanchez was out of the picture, suing him for a share of the millions. Quezada chose a lump-sum payment of $211 million and took home $152 million after taxes.
Sanchez, who had custody of their daughter after the breakup and had filed a complaint against Quezada seeking child support, seemed unlikely to prevail in the lawsuit asking for a share of the Powerball jackpot.
Palimony case
During a hearing on the lawsuit in January, Quezada's attorney, Jonathan W. Wolfe of Livingston, argued that Sanchez had no legal right to a portion of the jackpot because it was based on palimony — compensation for an unmarried partner after a breakup — which has been struck down by state courts in recent years.
Under those rulings, couples who were not married but shared their lives like married couples must have an agreement in writing as to how their assets are to be shared for either partner to have legal standing in court.
However, Sanchez's lawyer, Michael De Marco of North Haledon, maintained during the hearing in January that Sanchez was not relying on the 10 years the couple lived together, or even the child they had together, in claiming she was entitled to a share of the winnings.
Instead, De Marco argued, the couple had what amounted to "joint venture" — their shared ownership and responsibilities running a Passaic grocery store.
De Marco said that the couple had a long-standing agreement that each week they would share the purchase of a lottery ticket. What's more, he said, there was a written agreement between Sanchez and Quezada stating that she is entitled to a share of the winnings.
The proceedings had not yet reached the point at which the attorneys presented their evidence, and no agreements had been submitted to the court.
Sanchez did not accompany Quezada to collect the check from the Lottery Commission, but she relied on that agreement and trusted he would subsequently abide by it in giving her a share, according to De Marco.
Wolfe countered that there was no "joint venture" because the couple were not "running a business together to buy a lottery ticket."
De Marco had sought unsuccessfully to freeze Quezada's bank accounts and assets, claiming that he was burning through the money so quickly that nothing would be left if Sanchez won her lawsuit. According to court records, De Marco claimed that $57 million had been sent to the Dominican Republic; $5 million has been given away; $300,000 was spent on a home in Clifton; and $20 million couldn't be located.
The lawsuit filed by Sanchez was the most recent controversy in Quezada's life. When he won the jackpot, the father of five owed about $30,000 in back child support, which he paid before claiming his lottery prize. After he moved to Clifton, his old neighbors on School Street accused him of reneging on a promise to help them by paying their rent, and a contractor sued him for $3,750, claiming he didn't pay for renovations to his new home.
(Click to display full-size in gallery)