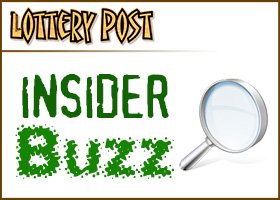 Lottery sales are strong, but there are points of weakness
By Todd Northrop
Government-sponsored lotteries are continuing their broad expansion as income-producing entities, as many lotteries reported record profits in the last fiscal year.
Reports of record profits from the lotteries come despite continuing high unemployment and an economy that has been flat or downward-trending for the past two years.
Iowa Lottery CEO Terry Rich says he believes the lottery does well in a bad economy because it is a local product and he says it's inexpensive, as "you're able for a couple of bucks to dream about what might be."
This past fiscal year the Iowa Lottery turned over a $68 million for the state, with over $271 million in sales. Both numbers are records for the state, since it began in 1985.
But it's not only the state government that benefited. Rich says lottery players took home $159 million in prizes, an increase of 5.6% over last year.
In Pennsylvania, more people are purchasing lottery tickets than ever, as Lottery officials announced that sales for the year were $3.2 billion, up $142.2 million from last fiscal year and $118.7 million higher than the previous all-time record set in four years ago.
The Pennsylvania Lottery expanded its retailer base by more than 500 locations last year, ending the year with more than 9,000 retailers, said Drew Svitko, interim executive director for the Pennsylvania Lottery.
Unlike all other Unites States lotteries, Pennsylvania funnels all profits raised from the lottery toward seniors, for projects like senior centers, rent rebates, and other social, educational, and recreational programs and services.
Records were also smashed in Idaho this year, with $37 million in profits turned over to the state — the most since the Idaho Lottery started in 1989.
Idaho Gov. C. L. "Butch" Otter welcomed the payout, saying every dollar that the lottery contributes is a dollar that doesn't have to come from taxpayers.
Proceeds of the Idaho Lottery are split evenly between the state Department of Education's public school building account and the state building fund, but three years ago lawmakers enacted a five-year shift that also sends a portion of the proceeds to a fund that helps match school bond payments.
Profits generated by the Kansas Lottery were a record $104 million this year, with $70 million coming from lottery products and $34 million from various state-owned casinos.
However, the sales for the past year were $232.4 million — down more than 1% from last year's total.
"The lottery has accomplished this primarily through operational efficiencies, and we will be looking at further ways to reduce expenditures in fiscal year 2012," explained Kansas Lottery executive director Dennis Wilson.
In Delaware, the lottery set a new profit record during the past fiscal year, with a contribution of $287 million to the State General Fund. This amount represents an $11.5 million, or 4% increase over the previous fiscal year.
Delaware Lottery Director Wayne Lemons said that the state's record profits are largely due to "sound business practices" and technology improvements.
"This year's success is due not only to the addition of new games, but also to the State's investment in the human resources and technology required to effectively manage those new products," Lemons said.
The Delaware Lottery contributes its profits to state's General Fund — the pool of dollars that finances the majority of state services in Delaware in such areas as education, public safety and protecting the environment.
"Sales and profits from traditional ticket games increased over last year, which has certainly represented a major source of income for the State since the 1970s," added Lemons. "The introduction of ticket games like Delaware Cash 5, and the implementation of table games and sports lottery games at the three horse racing facilities this year were instrumental in maximizing our contribution to the General Fund while also delivering a variety of fun, new games to our players."
But not all lotteries hit the jackpot
Despite the many success stories in the lottery industry this past year, not all lotteries did quite so well.
Profits from the Arkansas lottery came in almost $11 million short of projections, prompting commissioners who oversee the venture to call for the director to increase profits and decrease costs.
Arkansas lottery director Ernie Passailaigue last week revised the profit projection for fiscal year 2011 to $98 million, down from $105 million projected at the start of the year.
"It was kind of a shock to all of us," Commissioner Steve Faris said after the meeting.
Although the Arkansas Lottery nailed the annual revenue projection of $465 million, the lottery's reliance upon scratch games for the vast percentage of its revenues caused an overrun in costs. Scratch tickets have higher costs and require a greater payout to keep players interested, Passailaigue said.
"I think we need to come up with an aggressive program," Pickard said, suggesting Passailaigue look at other state lotteries for ideas.
Passailaigue said the most important thing the lottery can do over the next year is to increase its marketing efforts.
The lottery is also in talks with other states about making changes in the Decades of Dollars game and is changing the structure of its raffle game, which generated half of the $10 million in revenue projected for the fiscal year that ended June 30. The raffle is switching to a monthly payout of 50 percent of money spent on tickets in that month.
Passailaigue also said the lottery is in talks to take part in a planned national premium numbers game, in which tickets would cost $5. He's also trying to add Arkansas to an international lotto game.
In New York, the state lottery is fighting to keep its in-state games competitive with its multi-state offerings.
Sales for the multi-state Mega Millions and Powerball lottery games soared 21 percent and 14 percent, respectively, in the first six months of the year compared to the same period in 2010, according to the state Lottery Division. Sales are up $60 million for the two games.
But the fortunes for Lotto, launched in 1978, and Sweet Million, started in 2009, have been poor. Sales for Lotto are down $11.5 million, or 15 percent, between January and June as compared with the same period last year, while Sweet Million is down $5.4 million, or 21 percent.
Lottery Director Gordon Medenica said traditional lottery games aren't as appealing to players as they once were because of the lower prize payouts. Also, the lottery has scaled back its promotions of the games due to the drop off in sales.
"I think players over time have come to realize that the winning experience isn't as rich in Lotto as it is in Mega (Millions), Powerball or any of other draw games," he said.
Still, despite the poor economy, all lottery sales and revenue from video-lottery terminals at racetracks were up nearly 3 percent so far this year compared to 2010, an increase of nearly $115 million, or 0.6 percent.
For the last fiscal year, which ended March 31, the lottery said it generated $3 billion in profit from $7.9 billion in sales.
New York's video-gaming facilities at eight racetracks continue to grow, records show. Revenue was up 8 percent so far this year, and some facilities that had struggled are showing improvement.
Lucy Dadayan, a senior policy analyst at the Rockefeller Institute, said while lottery sales nationally have improved, they could dip again if the economy continues to struggle.
"If we look historically, the growth over time has slowed down dramatically," she said.
At Canada's Atlantic Lottery Corp., even though gross revenues from ticket sales increased, the revenues it generated for the four Atlantic provinces went down. Higher technology and pension costs led to the diminished profit level.
Company officials explained that a $26.5 million increase in operating expenses from the previous year were incurred as a result of the outsourcing of the company's technology staff, as well as higher employee pension costs due to poor performance of the financial markets.
In total, the four Atlantic Lottery provinces saw a drop of $18 million in revenue from the previous year.
The Atlantic Lottery is jointly owned by the provinces Nova Scotia, New Brunswick, Newfoundland and Labrador, and Prince Edward Island. The profits contributed to Nova Scotia are the lowest in six years, according to the lottery's annual report.
The declining revenues for the provinces comes as Atlantic Lottery reported gross ticket sales of $646.4 million in 2010-11, an increase of $54.1 million over the previous year.
David Wilson, the Nova Scotia cabinet minister responsible for gaming, said he wasn't concerned by the drop in income.
"We're not alarmed by that," he said. "There has been some initial cost ... that will result in savings over the next couple of years."