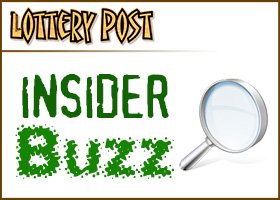 CONCORD, N.H. — Players of the Tri-State Pick 4 lottery had two chances to win this week when a ball left in the drawing machine led to two sets of winning numbers.
Lottery officials said they discovered that a ball was inadvertently left in the chute of the drawing machine before Tuesday's evening winning numbers were drawn, so the number wasn't included in the drawing.
Officials decided to hold another drawing Wednesday and pay out on both sets of Pick 4 numbers for the Tuesday evening draw.
The two sets of winning Pick 4 numbers are: 0-9-4-2 and 3-2-8-1. Both sets of numbers can be played on tickets purchased for the Aug. 2 Pick 4 Evening drawing.
Pick 4 tickets with the winning numbers of 3-2-8-1 must be claimed at New Hampshire Lottery headquarters or mailed to the New Hampshire Lottery for redemption. Lottery headquarters are open Monday through Friday from 8 a.m. to 4 p.m.
Winning tickets may be mailed for redemption to:
New Hampshire Lottery
14 Integra Drive
Concord, NH 03301
The Tri-State Pick 4 game is played in New Hampshire, Vermont, and Maine.