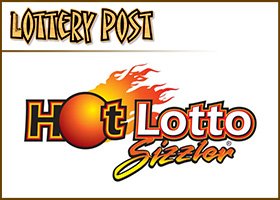 The mystery began on Thursday, Dec. 23, 2010. Time: 3:24 p.m. Scene: a QuikTrip, 4801 N.E. 14th St., near Interstate Highway 35/80 in Des Moines.
Somebody bought a Hot Lotto ticket there. Six days later, the ticket turned into a $16.5 million winner. Then the ticket went unclaimed for 364 days, 22 hours and 10 minutes.
At 2:10 p.m. on Dec. 29, two attorneys from the prominent Des Moines firm Davis, Brown, Koehn, Shors & Roberts PC presented the ticket, one hour and 50 minutes before it was to expire.
But the winner remains hidden.
The main person responsible for unraveling the mystery: an Army veteran and former police officer named Steve Bogle, Iowa Lottery vice president for security.
There is more at stake in this case than millions of dollars. The integrity of the Iowa Lottery is on the line. If anonymous, faceless trusts claim major prizes, it undermines public confidence and gives the impression of impropriety in the game, Bogle said.
"It doesn't work if people don't believe everybody has the same odds of winning," he said. "There is nothing to suggest anything improper has been done here, but we need to check every angle to know if the ticket was legally obtained, legally possessed and legally claimed."
The ticket was signed by Crawford Shaw of Bedford, N.Y. Shaw signed as trustee for Hexam Investments Trust. Shaw, 76, is also an attorney. He is not the winner. He represents the person or people who won. Shaw has said he plans to meet with Iowa Lottery officials this week.
"I think everything will be OK when all the facts are put on the table," Shaw said.
They'll have to be. If the person or persons behind the trust Shaw represents aren't known to lottery officials, they won't get paid.
"If we can't get that information, there is no way I can recommend to (Iowa Lottery CEO) Terry Rich that they pay this ticket," Bogle said.
So Bogle is both detective and honor guard in the strangest jackpot in the 26 years of Iowa Lottery history. He won't reveal the specific steps he's taking to verify the claim, but Bogle was a lawman for 36 years and has handled cases from murder to petty theft. He knows his way around an investigation.
Bogle 'a person who does things right'
Bogle joined the lottery in August 2011 after retiring as a brigadier general in the Iowa Army National Guard.
He knew he wanted to be a lawman in his early teens, in part from watching Jack Webb TV shows such as "Dragnet" and "Adam-12."
A 1975 East High School alumnus, Bogle joined the Guard at 17 and became an MP. Eventually, he became a Des Moines police officer. Then Bogle got mad at the Des Moines police department and wanted to quit. He can't remember what ticked him off.
"It shows how important it really was," Bogle said in retrospect. "The only thing I knew how to do was be a cop or a soldier. I decided I didn't want to be in that position ever again and got serious about my education."
He worked overnight shifts and went to school full time to earn a pre-law degree in 1986 from Grand View University, then called Grand View College. In the middle of his studies, he took a year to become a helicopter pilot for the Guard, flying rescue missions out of Fort Hood, Texas, and other locations.
After leaving the police force, he became director of the Iowa Division of Criminal Investigation, the state's top criminal investigation agency.
Nobody is better suited to lead the investigation than Bogle, said Gene Meyer, Bogle's longtime friend and former director of the Iowa Department of Public Safety, which houses the investigation division.
"If you want something handled right and with great integrity, there is no question Steve will take care of it," Meyer said. "He is a person who does things right. He has great vision and he earns his opportunities."
Little made public about the winner
Even Bogle seems to be as puzzled as the public about the elusive winner.
"Like everyone else, I want to know where this ticket has been for the last year," Bogle said. "Basically, we start at the end — the day it was claimed — and work backward."
Large jackpots are generally claimed within a few days of announcement of the winning numbers. A prize of $600,000 went unclaimed in 1987, the largest sum left on the table in Iowa. Dozens of smaller prizes, as much as $250,000, have gone unclaimed.
Little has been made public about the person who bought the ticket. Iowa Lottery officials have reviewed store surveillance camera footage. They declined to identify the gender of the person or whether the individual paid with cash or debit card. (Credit cards may not be used to buy lottery tickets.)
The lottery has received dozens of claims the ticket was stolen. Such claims are common when big jackpots are awarded, officials said, though they plan to investigate the veracity of each claim. The alleged theft victims, however, all failed to sign the ticket. Under Iowa law, a lottery ticket is a "bearer instrument," which means the person who possesses the ticket owns it — unless the ticket is signed. Even the actual winner or winners never signed the ticket, instead delegating the task to Shaw as a trustee.
However, lottery officials are certain the ticket is genuine. They just don't know who bought it.
Principal players await parlor scene
The lottery player from December 2010 bought 10 plays over five Hot Lotto drawings for a total of $10. The player selected two sets of six numbers to be played in drawings on Dec. 25 and 29, 2010, and Jan. 1, 5 and 8, 2011.
The winning numbers were 3, 12, 16, 26, 33 and a Hotball of 11. The winner hit on the second of the five drawings on Dec. 29, 2010. At the time, the ticket was worth $16.5 million as an annuity payment.
That annuity pot has decreased because of the slumping stock market since the drawing. It is now worth a $14.3 million annuity. The one-time cash payment value of the ticket remains at about $10.8 million. The winner or winners have 60 days from claiming the prize to select cash or annuity payment.
But before that, the mystery must have a parlor scene — a literary term for the climax of crime novels where the true culprit, or in this case, lottery winner, is revealed.
Shaw says that's coming this week. Lottery officials say they're ready to meet when Shaw is.
"No lives are on the line here," Bogle said. "That's different than a lot of the cases in my career. This one, though, I think there's going to be a happy ending."
(Click to display full-size in gallery)