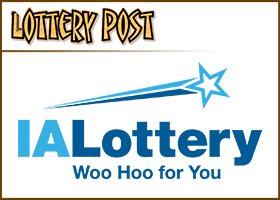 Share of expired Powerball jackpot sold in Georgia also to be given away
IOWA CITY, Iowa — A secret winner's loss will be some lucky Iowans' gain.
The Iowa Lottery announced plans Friday to give away $2 million in cash prizes, including a $1 million prize at the Iowa State Fair, with the state's share of a leftover jackpot that went unpaid after a New York lawyer refused to explain how he ended up with the winning ticket.
"We're going to see if we can have better luck the second time around," Iowa Lottery CEO Terry Rich said in a statement, calling the unexpected windfall a "summer bonus" for the state's Lottery players.
The Iowa Division of Criminal Investigation and the Iowa Attorney General's office continue to look into whether any crimes were committed in the attempt by New York attorney Crawford Shaw to claim the prize on behalf of a trust. Shaw's lawyers shocked lottery officials when they showed up with the winning ticket two hours before the prize would have expired on Dec. 29, the one-year anniversary of the Hot Lotto prize drawing.
The ticket was indeed the winner, but Lottery officials said Shaw refused in the following weeks to explain who purchased it at a Des Moines gas station and who would receive the payout. Through his lawyers, Shaw said he was representing an attorney for a person who purchased the ticket and wished to remain anonymous. During a meeting with Lottery officials, he said the trust's proceeds would go to a corporation based in Belize, a country known as a tax haven.
Shaw ultimately withdrew his claim last month after Lottery officials said they would not pay the money unless he answered their questions.
In a brief telephone interview Friday, Shaw declined to elaborate on his withdrawal and claimed he had explained everything to the lottery. "The matter has been resolved as far as I'm concerned. I wish everybody good luck," said Shaw, a 76-year-old Yale graduate who has faced allegations of fraud in business dealings in lawsuits in Texas and Delaware.
Details are still being worked out, but lottery officials said the promotion will start in July for players who buy Hot Lotto and Powerball tickets and enter through the Lottery's website. It will culminate with a drawing for the $1 million prize in August at the state fair in Des Moines — a competition that will also probably be open to fairgoers in the crowd and retailers who sell lottery tickets. Smaller cash prizes will also be given away.
Lottery officials said the $2 million giveaway would be funded with the state's $1.4 million share of the leftover Hot Lotto jackpot plus its $600,000 share of an unclaimed $77 million Powerball jackpot sold in Georgia that expired in December. States who participate in those games were given back the proceeds of the tickets sold within their borders when the jackpots weren't claimed.
Lottery spokeswoman Mary Neubauer said the agency was happy to plan the promotion after weeks of intrigue, stress and worldwide publicity related to the mystery. She said employees joked internally about using the money to pay for a trip to Belize, "but we thought that might not be in the best taste."
She said Iowa law requires unclaimed prizes to go back to players for prizes instead of other potential uses, such as funding state government. But she said the $2 million promotion was by far the largest in its history since it was so unusual to have two large jackpots go unclaimed at once.
"We wanted to make this announcement now because everyone has been asking us about this: 'What is going to happen with that money? Where is it going to go?'" she said. "This whole situation has been so unusual, we might as well have some fun with it."
Thanks to Doug for the tip.