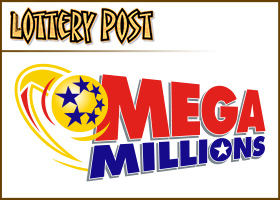 By Todd Northrop
Updated 6:24 pm: Prize payout information
A retired computer systems designer and his wife, a computer programmer, have claimed the final share of the March 30 $656 million Mega Millions lottery drawing.
Merle, 65, and Pat Butler, 62, claimed the jackpot at the Red Bud Village Hall in the small southern Illinois town of Red Bud. The winning ticket was sold at a nearby Motomart in the town of 6,000 people.
Their share of the record-setting $656 million jackpot was $218.6 million, before taxes.
The lucky couple from Red Bud decided to receive their payout as a lump-sum cash payment, which came to $158 million before taxes of 25% federal and 5% state were withheld. Their net payout after tax withholding was approximately $110.6 million.
The Butlers' prize represents one-third of the record Mega Millions jackpot drawn on March 30. The winners of two other tickets — one in Maryland and one in Kansas — have already been paid, but the winners preferred to remain anonymous.
Lottery rules in Illinois, however, require the winner to be named — and to appear at a one-time news conference — to assure other players that prizes are indeed paid out.
Butler describes managing the money as a full-time job right now, and laughs: "I'm not looking for sympathy," adding, "There could possibly be a vacation."
When one reporter asked Merle if they were going to move from Red Bud, he looked puzzled and said, "We really enjoy living here. We've lived here a long time."
Scores of local residents were on hand at City Hall for the ceremonies, the Chicago Tribune reports, and sent up a loud cheer outside when the winner was announced.
The couple bought a $3 quick-pick ticket at the MotoMart convenience store in Red Bud, which is about 40 miles southeast of St. Louis.
"We've been thinking of ways we can invest it," Butler says.
Butler says the couple has a "real good set of financial advisors," and waited three weeks to step forward in order to get their plans in order first.
The winners spent a sleepless night checking how many other winning tickets they'd be sharing the prize with. "We spent the rest of the night going down to our computer to check the news and see how many winners there were," he says.
Merel Butler, a retiree, says he was watching TV when he heard the result of the drawing. He checked each number, then told his wife, Pat, "We won."
"She kind of looked at me funny, and I said, 'no we won,' and she started giggling," he says. "She giggled for abour 4 hours, I think" he says.
(Click to display full-size in gallery)
(Click to display full-size in gallery)