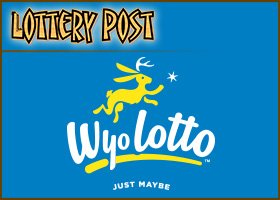 Updated, 8:05 pm
CHEYENNE, Wyo. — A Senate committee has endorsed a bill that would bring the lottery to Wyoming.
The Senate Travel, Recreation, Wildlife and Cultural Resources Committee voted 3-2 Tuesday in support of House Bill 77. The bill, which has already passed the House, goes to the Senate floor for debate. No one is quite sure about its odds of passing.
The proposal allows the state to offer a state lottery or join a multi-state lottery, such as the Powerball. Proceeds would go to local cities, towns and counties, but the amount of money that would be raised isn't clear.
Proponents say Wyoming residents are spending a lot of money buying lottery tickets in other states that have lotteries.
Opponents say lotteries are a form of gambling and tax that would most hurt the poorest citizens who play the game.
Only seven states remain without such prize drawings.
Wyoming and Mississippi are the only states without lotteries where lawmakers are considering legislation this year that would change that, according to the National Conference of State Legislatures.
For Wyoming, just getting the lottery bill out of the initial chamber was an achievement.
"I believe it's the first time it's been out of the House since it was introduced in the late 1980s," said Rep. David Zwonitzer, R-Cheyenne and the main sponsor of the bill. "It's gone down by three or four votes every session. So it's always been close."
Zwonitzer said the bill's success so far this session is an indication of the House membership changing in last year's election.
"We elect about a third of the House new every session, so as you get new members in you never know when you're going to hit that one that's going to push it over," he said.
Sen. Bruce Burns, R-Sheridan and chairman of the Senate panel that endorsed the bill, said he's not sure how the proposal will fare in the Senate since it's never been debated there before.
"I've always been of the thought that it had a better chance in the Senate than it did in the House," Burns said. "I don't know."