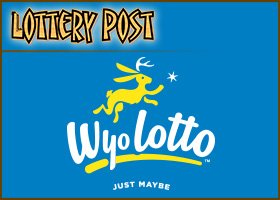 CHEYENNE, Wyo. — A bill that would allow a Wyoming lottery and multi-state games such as Powerball received preliminary approval in the state Senate on Wednesday.
The senate voted 17-to-12 to advance the bill. It already has passed the House and would need two more votes in the Senate. It's scheduled for its final vote Friday.
The bill would allow a state lottery or multi-state games, but would not allow the sale of instant tickets, scratch-off tickets or electronic games.
Supporters of the bill say Wyoming residents already are playing the lottery, spending millions of dollars in neighboring states on tickets. Lottery opponents say it's a form of gambling and a tax that disproportionately affects the poor.
Sen. Bruce Burns, R-Sheridan, is chairman of the Senate Travel, Recreation, Wildlife and Cultural Resources Committee, which had recommended approval of the bill.
Burns said a Wyoming lottery is estimated to bring in about $25 million a year. He said about $6 million of that would be net proceeds distributed to Wyoming cities and counties.
The bill calls for setting up a corporation to administer the lottery in the state. Burns said that salary and benefits of the corporation's officers and staff would be determined by directors appointed by the governor.
Sen. Larry Hicks, R-Baggs, said that subtracting $6 million from the estimated $25 million annual proceeds would leave $19 million. He noted that the bill says that at least 45 percent of that would go to prize money, leaving more than $10 million to administer the program.
"If that is correct, what are we going to spend that $10.5 million on," Hicks said.
Bill sponsor Sen. Michael Von Flatern, R-Laramie, responded, "We don't know, that's the bottom line. That's why those percentages are put in there."
Von Flatern noted that the Legislature's Revenue Committee would review the lottery corporation's budget.
Sen. Fred Emerich, R-Cheyenne, is also a sponsor. He said the lottery in North Dakota brings in $21.1 million of which he said $11.4 million goes to prizes and $3.7 to administration, leaving $6 million in proceeds.
Sen. Phil Nicholas, R-Laramie, expressed concern about how accountable the lottery corporation would be in Wyoming.
"When I hear $21 million income, and $3.7 million for administration, you've created a quasi-governmental entity," said Nicholas, a lawyer.
While the Legislature has the ability to look at the books of other quasi-governmental agencies such as the state's Pipeline Authority and the Business Council, Nicholas said he was concerned about similar access to records of the proposed lottery corporation.
"Ultimately, you're saying, 'here guys, you get the status of a quasi-public entity, we're not going to look at your salaries, we're not going to look at your expenses,'" Nicholas said. "How do we know, five years from now, we're going to find out if you're lucky enough to be the president of this entity, you're going to get $1.2 million because it's such a hard job? Where's the regulatory aspect of this, where does it begin and where does it end."
The Senate defeated an amendment Nicholas suggested that would have directed proceeds from the lottery to a state fund that supports public schools.
Sen. Paul Barnard, R-Evanston, noted that the bill would earmark up to $200,000 of unclaimed prize money annually to the Wyoming Department of Health to treat problem gambling.
Barnard said the money might be enough to treat 40 people at most. "I think that's woefully underfunded," he said, adding he expects to see an increase in divorce and crime if the state passes the lottery bill.