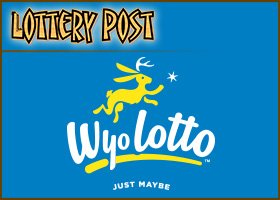 CHEYENNE, Wyo. — Don't bet just yet on a bill that would allow a lottery and multistate games such as Powerball in Wyoming.
The state House of Representatives on Monday voted not to agree with changes the Senate made to the proposal despite the measure's main sponsor supporting the Senate version.
Last week, the Senate amended the bill to change how the lottery's proceeds would be used.
The Senate version specifies that any proceeds outside of the expenses and prizes will go to support the state school system, which already is among the nation's best-funded.
The House version of the bill had specified that proceeds would be distributed among local governments in the state.
A panel of legislators from both chambers met later Monday and devised a compromise that would have $6 million in proceeds go to local governments and anything in excess would go to a public school foundation fund. In addition, they decided that the bill should include a provision that the Legislature review where the money is being spent after six years.
Both chambers will consider the compromise today.
Rep. David Zwonitzer, the bill's main sponsor, said he hoped the compromise would be acceptable.
"We did not say we have to go to the House side or the Senate side, take it or leave it," Zwonitzer, R-Cheyenne, said. "So we did make a great effort to try to come to the middle for both sides so everybody could agree on it."
Since no one really knows how much money a lottery would raise, the sunset provision after six years allows the Legislature to make adjustments on where the proceeds go based on actual numbers, he said.
A Wyoming lottery is estimated to bring in about $25 million a year. After expenses and prizes, it would net the state an estimated $6 million annually.
A statewide lottery has been continually shot down in the Legislature since the 1980s. Until this year, the lottery proposal had never even cleared the House, where revenue-generating bills must originate.
Opponents say a statewide lottery is a regressive tax on poor residents who play the game. Proponents note Wyoming loses millions of dollars a year from residents who play the lottery elsewhere.