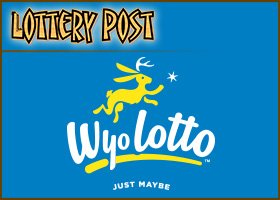 Will the Governor sign the bill?
CHEYENNE, Wyo. — The Wyoming House and Senate on Tuesday struck a compromise on the bill to allow a state lottery and multi-state games such as Powerball.
House Bill 77 now goes to the desk of Gov. Matt Mead, who has been lukewarm about a lottery.
Mead has said he has no moral objections but is concerned about the potential social costs.
The governor can sign the bill into law, veto it or allow it to become law without his signature.
The bill's passage culminated a 14-year effort by supporters. A lottery bill had never cleared the House and advanced to the Senate prior to this year.
The compromise between the House and Senate versions distributes the first $6 million in annual profit to cities, towns and counties. Further proceeds will flow into the Common School Permanent Land Fund for education.
"This is a good middle ground," House Majority Floor Leader Kermit Brown, R-Laramie, told fellow members. "If you like a lottery, vote for it."
The House voted 33-25 in favor of the compromise.
Over in the Senate, Majority Floor Leader Phil Nicholas, R-Laramie, opposed the compromise on grounds the state would bear all the costs of law enforcement and social issues while the cities, towns and counties would gain.
Sen. Bruce Burns, R-Sheridan, pointed out the bill dedicates $200,000 in unclaimed winnings to the Wyoming Department of Health to treat people with gambling addictions.
He said the gambling addictions would probably be caused by other forms of gambling than the lottery. People have to wait to find out if they won the lottery so it does not offer instant gratification, he said.
Prior to Tuesday's compromise, the Senate version dedicated all proceeds to the school fund. The House version dedicated all profits to local governments.
"This is reasonable compromise," Sen. Charles Scott, R-Casper, said.
The Senate adopted the changes, 17-13.
The bill has a sunset date which requires legislators to evaluate the program in six years and decide if should continue.
The bill's sponsors have said repeatedly they have no firm estimate of how much money the lottery will raise.
The $6 million per year estimate is based on North Dakota's lottery.
House Bill 77 is patterned after Georgia's lottery law. It establishes a quasi-state corporation and nine-member board with the responsibility of raising funds and developing a business plan for the lottery.
Sponsors say the corporation must stand or fail on its own.
The bill is structured to prohibit the corporation from using any state money.