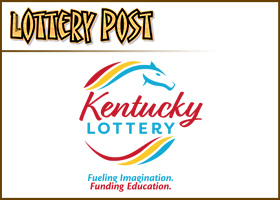 FRANKFORT, Ky. — Democratic House leaders want to add a 6 percent sales tax to Kentucky Lottery purchases and expand the selection of lottery games as a way to increase funding for the state's ailing pension system.
House State Government Chairman Brent Yonts, D-Greenville, said adding a 6 percent sales tax on lottery games could generate about $49 million a year for the state. Adding additional games to the lottery could generate an additional $70 million to $90 million, he said.
Combined, Yonts predicted the changes would provide the $120 million in General Fund money needed by July 1, 2014 to fully fund Kentucky's pension system, which has only half the money it is projected to need to pay current and future retirees.
Yonts said his committee will vote Tuesday on the House's version of Senate Bill 2, the pension overhaul bill. The House Appropriations and Revenue Committee also will vote Tuesday on the lottery revenue bill, Yonts said.
House Speaker Greg Stumbo, D-Prestonsburg, said leaders thought changes to the lottery would be the most likely revenue-generating option to pass. Any proposal to raise revenue during the current 30-workday legislative session requires 60 votes to pass, which means Republican support is essential.
Stumbo said he hasn't yet talked to House Republicans about whether they will back the bill. There are 55 Democrats and 45 Republicans in the House.
The Senate passed its version of a pension overhaul bill earlier this month. Senate Bill 2 would move new employees into a 401(K)-type system and would eliminate automatic cost-of-living increases for new employees, among other things.