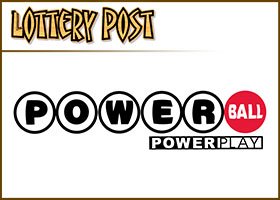 Includes video report
By Todd Northrop
LAWRENCEVILLE, N.J. — The Passaic, New Jersey, man who won the $338 million Powerball lottery says he felt "pure joy" at winning the huge jackpot, but has no idea yet what he will do with all the money.
Dominican immigrant Pedro Quezada appeared at New Jersey lottery headquarters Tuesday to officially claim the prize with his wife, Ines. Both came in jeans.
Quezada was asked questions in Spanish and English and answered all the questions in Spanish, with a translator standing next to him.
The winning ticket was a Quick Pick, purchased together with a Jersey Cash 5 ticket. Quezada said he plays the lottery 2-3 times per week, sometimes choosing his own numbers and other times getting Quick Picks.
The former bodega owner-operator, who came to the United States from the city of Jarabacoa 26 years ago, said his mind is not clear enough yet to figure out how he will use the money.
Asked if he could think of any uses, he said he could use a good car. Asked what kind of car he has now, he said, "My feet."
Last night Quezada was "hiding" from the press in an undisclosed location, but celebrated the win with his brothers and his mother. He stowed the winning ticket in a safety deposit box overnight.
Quezada said he did not know in what form he would take his winnings, although he said he already has secured the services of a a financial planner. A lump-sum payment would be worth $221 million, or about $152 million after taxes, the fourth-largest jackpot in Powerball history.
He showed up late Monday at the liquor store in Passaic where he purchased the ticket to see if he had the winner. The ticket was validated at 4:17 p.m., giving him less than 24 hours to weigh his future as a multimillionaire before appearing at the news conference.
When he realized he had won, he said, "I felt pure joy, just happiness."
Up until last year, Quezada had worked 15-hour days for years at a bodega in his new hometown of Passaic, in northern New Jersey. His son now runs the small grocery.
He said his bodega days are over, and given all the money he won, he doesn't plan to let his son keep working there, either.
When she got the call from him Monday, his wife said: "I had no words... my heart wanted to come out of my chest."
She added, "I'm very happy that God has blessed up with this prize."
The largest Powerball jackpot ever came in at $587.5 million in November. Nebraska still holds the record for the largest Powerball jackpot won on a single ticket — $365 million — by eight workers at a Lincoln meatpacking plant in February 2006.
Powerball is played in 42 states, Washington, D.C., and the U.S. Virgin Islands.
(Click to display full-size in gallery)
RAW VIDEO: Watch the press conference
Note: We apologize for the poor audio quality throughout much of the video. It seems the NJ Lottery camera person was covering the microphone for some of the press conference, and they did not use an external microphone.
You can find other lottery videos on Lottery Post's YouTube page.