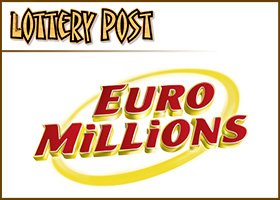 Two very lucky EuroMillions players in Ireland and Belgium have won almost €94 million each in the latest jackpot draw Tuesday evening.
There were two winning tickets sharing the top prize of over €187,937,614 (US$245.5 million).
The winning tickets were sold in Ireland and in Belgium. When contacted this evening, a spokeswoman for the Ireland National Lottery was not yet aware of the location where the winning ticket was purchased.
"The jackpot of over €180m will be shared equally. We don't have any further details at the moment with regard to the region in Ireland," she said.
The numbers 4, 5, 13, 27, 35 and the Lucky Stars numbered 1 and 2 were selected out of a possible 50 main numbers and 11 Lucky Stars numbers. Each jackpot winner will receive a prize of €93,968,807.
The National Lottery's lotto.ie site slowed after news of the win emerged. EuroMillions draws are held every Tuesday and Friday night in Paris and the lottery is played in several European countries. All prizes are tax-free.
As with Irish lotto winners, EuroMillion winners in Ireland have 90 days to claim their prize from the National Lottery headquarters in Dublin.
Mystery surrounding the identity of last night's winner has already caused much excitement and speculation on social media sites and will undoubtedly lead to intensive interest across all media in the identity of the winner.
The National Lottery spokeswoman said: " Hopefully they will check their ticket, and once they do, we will advise them to give us a call and get in touch. I suppose it will be a busy day. It's absolutely fantastic news for a EuroMillions player in Ireland."
Tonight is the fourth time the EuroMillions jackpot has been won in Ireland.
A family claimed some €15 million after purchasing a quickpick ticket in Carrickbeg, Carrick-on-Suir, Co Tipperary in July 2008 but Limerick woman Dolores McNamara remains the State's biggest lottery winner. She won €115 million in the EuroMillions in 2005.
Friday's EuroMillions jackpot is a guaranteed €15 million.