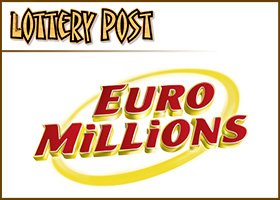 Ireland's newest millionaires have claimed their €86.7 million (US$109.2 million) winnings but will be keeping their identities a secret for now.
The National Lottery has confirmed a syndicate (pool) from Dublin collected their EuroMillions fortune from its offices in Dublin city center yesterday.
It was announced after the draw last Friday that the €86.7m prize had been won in Ireland. It is the third biggest win in the history of the National Lottery. (See $111 million EuroMillions jackpot won in Ireland, Lottery Post, Sep. 22, 2014.)
The winning ticket was a €6 quick pick, however, the National Lottery says it won't be revealing details of the selling agent until a later date.
The winners have said they wish to keep their win private but speaking at National Lottery offices yesterday said, "We're on top of the world."
Speculation has been rife since last weekend's announcement that the winning ticket had been sold in the Donabate area in north county Dublin.
Shops there have steadfastly denied selling the winning ticket, and last night staff at the Centra store in the Great Gas Junction Four, located just off the M1 Motorway, said they had heard nothing of where the winning ticket had been bought.
"Nobody has told us anything. There are rumors that we sold the ticket but I don't think it was us because we would have known," Angela Kuzmits said.
"Nobody has said absolutely anything about it."