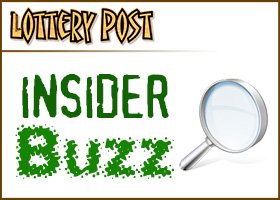 Includes video report
Dee Dee Moore, the woman who was convicted of murdering Florida lottery winner Abraham Shakespeare, said in an interview from prison that she was not guilty and blamed her legal team for her guilty verdict.
"I would never harm another human being," Moore said. "I would never hurt nobody! I like Mickey Mouse and Donald Duck and Disney!"
Moore, 41, sat down for an interview in a cell block cafeteria at the Lowell Correctional Institute in Ocala, Fla., where she is serving a life sentence. Moore has long maintained her innocence since the beginning of her trial last year.
On Dec. 10, 2012, Moore was found guilty of first degree murder and possessing and discharging a firearm after prosecutors argued that she swindled and then killed Shakespeare, 47.
Throughout the trial, Moore did not testify, and blamed her legal team for her conviction.
"I wanted my witnesses to take the stand," Moore said. "For me to take the stand, my lawyers said we didn't need it."
Byron Heilman, Moore's lawyer, said that Moore's choice to testify was hers and not his.
"She made the decision not to do that," Heilman said.
Jurors at Moore's trial took only three hours to deliver a guilty verdict, which Moore continues to contest.
"I think people are complete idiots that think I had anything to do with it," Moore said. "I think they have no brain cells."
According to prosecutors, Moore allegedly befriended Shakespeare before he disappeared in 2009 after he had won $30 million in the Florida lottery three years earlier.
By 2009, Shakespeare had used much of his winnings to pay off the mortgages of family and friends, oftentimes giving money away to people who simply asked for it. Moore had agreed to manage the little money he had left, but instead, prosecutors said, she stole his winnings and killed him.
According to authorities, Shakespeare was shot twice in the chest with a .38-caliber pistol in April 2009. He wasn't reported missing until November 2009, and his dead body was later found on Jan. 28, 2010, under a slab of cement after authorities spent days digging in the woods on a rural property in Plant City, Fla.
Greg Smith, Shakespeare's friend and boss at the barbershop where he worked, gave compelling evidence in the trial against Moore.
Smith cooperated with police as a top secret undercover police operative to gather the evidence on Moore. He used an audio recording device that he fashioned himself in a Red Bull can to record his conversations with Moore.
In an interview, Smith demonstrated how he rigged the can. "That's the Dee Dee Moore catch can," Smith said.
Moore promised Smith, who owed Shakespeare $65,000, a loan from Shakespeare's lottery winnings, she'd forgive his debt if he helped her dodge the police.
"I'm so deep in this ... with you right now. If you go down, I go down," Smith was heard saying on one of the conversations recorded on the device concealed in the Red Bull can.
On the audio recording, Moore could be heard saying: "I'm not gonna get caught."
Authorities used Smith's recordings to help locate Shakespeare's body and the gun that killed him.
Claiming she was framed, Moore told detectives several times that a drug dealer named Ronald and his band of killers were responsible for Shakespeare's death and were targeting her.
"They were going to take my son and kill him and chop him up and put him on my doorstep," said Moore.
Moore maintained that she had several witnesses who could prove she did not kill Shakespeare, but she would not disclose their identities. Before ending the interview, she divulged just a single first name.
"Her first name is Dee-anna," Moore said. "I'll tell you that."
However, detectives said that "Dee-anna" was just another lie from a convicted murderer who is set to spend the rest of her days behind bars.
VIDEO: Watch the jailhouse interview