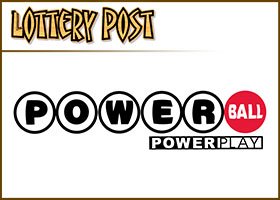 SAN MATEO, Calif. — Someone in the Bay Area could be $228.5 million richer after lottery officials announced Wednesday that the sole winning Powerball ticket was sold in San Mateo, California.
The winning ticket was sold at Key Markets, located at 500 S. Norfolk St., a spokesman for the agency said.
Lottery officials said it was the sole winning ticket sold in the 44 states that carry Powerball.
The winning numbers were 7, 14, 21, 24, and 41, with Powerball number 26. The lump-sum jackpot would be about $136 million, lottery spokesman Alex Traverso said; federal taxes would take about another 25 percent of that amount.
The store's owners will receive $1 million for selling the winning ticket, Traverso said.
The store is a family-run business with one other location in Redwood City.
Lottery officials called store owners Nancy and Jack Dehoff around 9 p.m. to tell them they had sold the winning ticket, but "of course we didn't believe them," Nancy Dehoff said. They were convinced about a half-hour later, when calls from reporters started coming in.
What will the family do with their million-dollar payout? "Oh, I don't know," said son Chris Dehoff, the store's general manager. "We certainly weren't expecting this."
"The Bay Area is kind of a hot spot right now," Traverso said. "This would be the third winner in the past year that has hit it big."
In April, B. Raymond Buxton, bought the sole winning ticket for a $425 million Powerball jackpot at a Chevron station off Dixon Landing Road in Milpitas.
In December, a delivery driver named Steve Tran bought a winning Mega Millions ticket from an East San Jose gift shop.
To say the Powerball lottery drawing in California has been a success is an understatement, according to Traverso.
"It's turned out to be one of those things where it's better than we could have possibly imagined," he said.
(Click to display full-size in gallery)