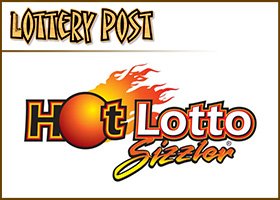 DES MOINES, Iowa — The Iowa Division of Criminal Investigation has made an arrest in the four-year-old case involving a winning Hot Lotto ticket worth more than $16 million which the winner mysteriously decided not to claim.
Eddie Raymond Tipton, 51, of Norwalk, was arrested on Thursday. He has been charged with two counts of fraud, which are class D felonies.
Tipton is Director of Information Security for the Multi-State Lottery Association (MUSL), which is a vendor of the Iowa Lottery. His job prohibits him from playing the lottery. Assistant Director of the DCI Dave Jobes says Tipton attempted to claim the prize with the assistance of others.
"The allegations for these charges stem from his statutory prohibition on playing or winning the lottery. That prohibition was due to the nature of his employment with the Multi-State Lottery Association where he currently works as the Director of Information Securities," says Jobes.
The complaint against Tipton says he lied to investigators about buying the ticket and told them he was in Texas at the time. Cell phone records proved that was a false statement. The complaint also details the complicated maneuvering Tipton did in an attempt to claim the prize. He allegedly used friends in Texas, one of which was a lawyer, to contact a Canadian man about claiming the prize because the winner wanted to remain anonymous. The Canadian man, Philip Johnston, contacted the lottery about claiming the prize but the lottery says his account of how the ticket was bought was not consistent with the facts of the case.
Another attorney, Crawford Shaw, contacted the Iowa Lottery the day the ticket was to expire and said he represented Hexam Investments Ltd., the holder of the ticket. Johnston was listed as the Trustor/President of the company.
The lottery continued to question the validity of the claim because it could not determine who purchased the ticket and refused to pay the jackpot.
"We have strong security procedures in place to protect and ensure the integrity of our games and we absolutely believe this case indicates those processes worked to protect lottery players , lottery games and lottery prizes," says Iowa Lottery CEO Terry Rich.
The Hot Lotto ticket was bought at a Des Moines Quick Trip in 2010. It went unclaimed until just hours before the ticket expired. An attorney who claimed to represent the winner came forward with the ticket. He refused to identify the winner or answer questions about the transaction then withdrew the claim.
"We all know there will always be people who will try and beat the system. We have and will continue to update our security procedures to identify vulnerabilities to protect against them," says Rich.
The DCI has been investigating ever since, trying to determine what happened. They say despite Tipton's arrest, they are continuing to investigate the case.
Read the complaint in the Related Links section below.
(Click to display full-size in gallery)