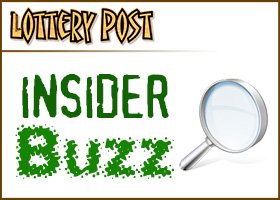 A group of state lotteries has asked a judge to dismiss a lawsuit filed by a jackpot winner who argues he was shortchanged by millions of dollars because the prior drawing was rigged by one of its employees.
In court documents filed this week, the Multi-State Lottery Association argued that Iowa resident Larry Dawson does not have legal standing to sue because his "claimed injury is merely speculative and hypothetical, and therefore cannot be redressed."
Dawson, of Webster City, filed the lawsuit in February. It is the first stemming from jackpot-fixing allegations against former lottery association security director Eddie Tipton.
(See First lawsuit in state lottery-fixing scandal seeks millions, Lottery Post, Feb. 4, 2016.)
Tipton has been convicted of rigging a $16.5 million jackpot in December 2010 by tampering with the computer that generated Hot Lotto numbers at the Urbandale, Iowa-based association, then purchasing a ticket with the winning six-number combination himself. That money was returned to the 16 states that participate in Hot Lotto when associates of Tipton tried, but ultimately failed, to claim the prize a year later.
After the rigged jackpot, the Hot Lotto prize reset to its $1 million base. Dawson won the game's next jackpot, worth $9 million, in May 2011. He argues that, under the rules of the game, the money from the rigged drawing should have rolled over and created a $25.5 million pool for the jackpot he won rather than being shared by the states as an unclaimed prize.
In a legal brief, the association argued that Dawson's claim that the prize money would have continued to carry over until he won is "complete speculation and conjecture."
"Had the December 29, 2010 Hot Lotto game not been allegedly rigged, different numbers would have been drawn on that date and may have resulted in a different jackpot winner," association attorneys wrote. "Moreover, had the jackpot continued to progressively increase following the December 29, 2010 drawing, the player pool for all drawings would have increased as well, resulting in more number combinations being purchased for each drawing, until a jackpot winner was chosen."
Therefore, the likelihood of someone winning the jackpot before Dawson would have increased and the $9 million jackpot he won "may very well have been less," they wrote.
One of Dawson's attorneys, Nicholas Mauro, said Thursday that Dawson's injuries weren't hypothetical.
"There is nothing speculative about the fact the December 2010 drawing was rigged, or the fact Mr. Dawson was the next legitimate winner," he said. "According to the rules of the game — in which the lottery asks the public to put its faith — his jackpot should have included the December 29, 2010, prize money."