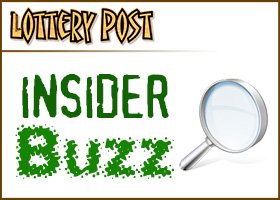 The winner of a $9 million state lottery jackpot can continue a lawsuit that contends he would have won millions more if the prior drawing had not been rigged by a rogue insider, an Iowa judge has ruled.
District Court Judge Karen Romano rejected requests Wednesday to dismiss the case, which is the first filed against the Multi-State Lottery Association over a major jackpot-rigging scandal inside the organization.
She ruled that the association and the Iowa Lottery are not immune from the lawsuit and that Larry Dawson of Webster City, Iowa has the legal standing to bring the case.
Dawson, a financial adviser nicknamed "Lucky Larry," won a Hot Lotto jackpot worth $9 million in May 2011. He contends that the jackpot should have been worth $25.5 million had the prior jackpot in December 2010 not been fixed by association security director Eddie Tipton.
A jury convicted Tipton last year of fraud for allegedly tampering with the random number generator that picked the digits for the $16.5 million drawing at the association's suburban Des Moines headquarters. Investigators say that Tipton then bought the winning numbers himself and worked with associates in an unsuccessful attempt to claim that prize. The Multi-State Lottery Association ultimately sent the money back to the 16 state lotteries that offer the game as an unclaimed prize.
Dawson's lawsuit, filed earlier this year, contends the prize pool should have rolled over to subsequent drawings under Hot Lotto's official rules since there was no legitimate winner. He won the game's next jackpot, and contends it should have been much larger.
The lawsuit alleges that lax security measures at the association allowed Tipton to carry out his scheme undetected for years. He has since been charged with working with associates to claim jackpots worth millions in Colorado, Wisconsin, Oklahoma and Kansas. Tipton has pleaded not guilty to those charges and is appealing his earlier conviction.
Before answering Dawson's lawsuit, the Iowa Lottery and the association filed motions to dismiss the case based on several legal theories, including that they are legally shielded and that Dawson's injuries were too speculative.
In a statement, Dawson's attorneys said they were pleased with the ruling and look forward to continuing the case.
"Lottery players across the country, including Iowans, were defrauded as a result of rigged lottery games," said the attorneys, Jerry Crawford and Nick Mauro. "This ruling allows us to focus on learning why and how the Iowa Lottery and (the association) allowed this to occur. More important, it provides the opportunity to hold them accountable for their conduct."
Timeline of the biggest crime in US lottery history
The following is a compilation of Lottery Post news coverage chronicling the Hot Lotto mystery and subsequently discovered crime.
We start the timeline with a news story indicating that only 3 months remained for the $16 million Hot Lotto jackpot to be claimed.
2011
2012
2013
2014
2015
2016