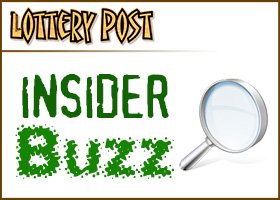 New venue to be determined later
A new felony trial for a former Iowa lottery security official already convicted of scheming to win a $16.5 million jackpot will be moved out of Des Moines, a judge has ruled.
Eddie Tipton, formerly an information security director for the Multi-State Lottery Association, was convicted last year of two fraud counts stemming from an attempt to rig a 2010 Hot Lotto drawing and claim the winning ticket purchased at a Des Moines QuikTrip.
After his conviction, he was charged in Polk County District Court with new counts of ongoing criminal conduct and money laundering when authorities began investigating tainted drawings in several other states reportedly linked to Tipton.
Judge Bradley McCall ruled on Friday to move Tipton's new trial to a courthouse outside of central Iowa, citing defense lawyers' concerns about media coverage of the proceedings from The Des Moines Register, KCCI Channel 8 and WHO-TV. Tipton's attorneys pointed to almost 500 pages of news reports about the case that they argued would bias a jury pool against their client, including articles calling Tipton a "scammer."
"There is little question the pending case, and Tipton's prior trial, have received extensive media coverage, most notably in central Iowa," McCall wrote in his ruling. "As pointed out by Tipton, a significant number of articles published since Tipton's first trial have used less than neutral verbiage in describing the pending charges against Tipton."
A trial date and new venue will be picked at a later date, according to McCall's order.
Tipton's brother and a longtime friend are also facing felony charges in Iowa tied to the fraud investigation.
Timeline of the biggest crime in US lottery history
The following is a compilation of Lottery Post news coverage chronicling the Hot Lotto mystery and subsequently discovered crime.
We start the timeline with a news story indicating that only 3 months remained for the $16 million Hot Lotto jackpot to be claimed.
2011
2012
2013
2014
2015
2016