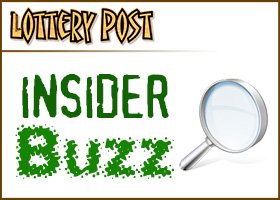 DES MOINES, Iowa — The allegations read like a movie plot: a lottery industry insider installs an undetectable software program in the computers that pick winning numbers so he can know them in advance. He enlists accomplices to play those numbers and collect the jackpots. And they enrich themselves for years until a misstep unravels their high-tech scheme.
Eddie Tipton, former security director of the Multi-State Lottery Association, has been accused of tampering with drawings in four states over a six-year period, and investigators are now expanding the inquiry nationwide to determine if the number could be larger.
State lotteries in Colorado, Wisconsin, and Oklahoma have confirmed they paid jackpots worth $8 million to Tipton associates, including his old college roommate, Robert Rhodes. Investigators are looking at payouts in the other 37 states and U.S. territories that used random-number generators from the Iowa-based association, which administers games and distributes prizes for the lottery consortium.
The inquiry is sending a chill through state governments that receive $20 billion annually in lottery revenue, and that depend on public confidence in the contests. Tipton installed software or had access to machines for national games such as Hot Lotto and some state-based games. The most lucrative ones, Powerball and scratch tickets, weren't part of the scheme, according to lottery officials.
"It would be pretty naive to believe they are the only four" jackpots involved, said now-retired Iowa deputy attorney general Thomas H. Miller, who oversaw the investigation for 2½ years. "If you find one cockroach, you have to assume there are 100 more you haven't found."
Tipton, 52, was convicted in July of fraud in the attempt to claim a $16.5 million jackpot in Iowa. He was sentenced to 10 years but is free pending appeal. He is also charged with ongoing criminal conduct and money laundering involving the other three state lotteries. Rhodes, a businessman from Sugar Land, Texas, is charged with fraud in connection with the Iowa jackpot, and is under investigation in Wisconsin.
Tommy Tipton, Eddie's brother, who bought a winning Colorado Lotto ticket in 2005, resigned his position last month as a justice of the peace in Flatonia, Texas, 100 miles west of Houston, but hasn't been charged. Colorado authorities are investigating.
Eddie Tipton's attorney, Dean Stowers, says his client is innocent.
"There's just absolutely no evidence whatsoever that he did anything to alter the proper operations of the computers that were used to pick those numbers, absolutely no evidence. It's just all speculation," Stowers said.
Rhodes' attorney did not respond to messages and Tommy Tipton did not return calls.
The scheme allegedly continued for years. Prosecutors say Eddie Tipton installed software known as a root kit that enabled him to manipulate numbers without a trace. Tipton was tripped up, investigators say, by the audacious move of buying the winning ticket himself at a service station near where he worked in Des Moines.
"This is kind of an eye opener," said Oklahoma Lottery director Rollo Redburn. "It reaffirms the fact that we've got to be constantly vigilant against people trying to defraud the system."
Iowa launched the investigation in 2012 after a lawyer representing a trust tried to claim the $16.5 million Hot Lotto jackpot, turning in the ticket hours before a one-year deadline. The trust — which said it benefited a corporation in Belize — eventually withdrew the claim rather than identify who purchased the ticket. Investigators initially suspected it was merely someone trying to hide winnings from a creditor.
The case took a dramatic twist when authorities released surveillance footage from the service station showing a stocky, hooded man buying the winning ticket and hot dogs in December 2010. Stunned lottery colleagues stepped forward to say the man looked and sounded like Tipton — a man with access to their computers.
Eddie Tipton had worked at the association since 2003, after a career in information technology, including at a Rhodes-owned firm in Houston called Systems Evolution. He was promoted to lottery security director in 2013.
Investigators allege that he passed the winning ticket to Rhodes, his University of Houston classmate, who then worked with associates to try to collect.
At Eddie's trial in July, brother Tommy insisted the man on the video wasn't his sibling, who he said was larger than the person shown.
In the Wisconsin case, authorities said, Rhodes hired a law firm to claim a $2 million Megabucks jackpot for him in 2008, and took legal action so the $783,000 cash payout could go to his limited liability corporation instead of him. Wisconsin Lottery spokeswoman Stephanie Marquis said nothing seemed suspicious and that other winners have done the same.
In Oklahoma, investigators have alleged a $1.2 million Hot Lotto jackpot claimed in 2011 is linked to Tipton but haven't spelled out details.
Miller praised the Iowa lottery's skepticism about the suspicious jackpot but wonders whether other lotteries would have been as careful.
Prosecutor Rob Sand, who is now leading the case, said investigators want to talk to anyone who has been asked to claim a prize on behalf of someone else. They are focusing on jackpots that involve tickets in which the numbers were specifically requested by winners rather than chosen randomly.
(Click to display full-size in gallery)
Thanks to sandia for the tip.