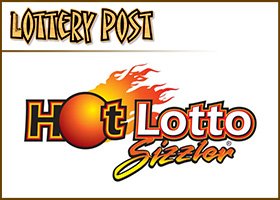 Legal wheels turning after rigged Hot Lotto drawing uncovered
After months of investigation and legal wrangling, legal actions against two men accused of rigging a multi-state Hot Lotto computerized drawing are proceeding.
When Sugar Land, Texas, resident Robert C. Rhodes endorsed Eddie Tipton on the professional networking website LinkedIn, he deemed his friend and former business partner as someone "very focused on the bottom line" and someone he would work with again "in a second."
The two men both attended the University of Houston and worked together for seven years, until 2003, at Rhodes' Houston-based company, Systems Evolution, where Tipton was identified as the chief operations officer.
Now, more than 10 years later, the men are charged with trying to defraud a multi-state lottery organization of $16.5 million in a Hot Lotto game, a case that drew national attention as a mystery of sorts, when a man who claimed to be the winner contacted lottery officials, only to later say he was representing someone who wanted to remain anonymous.
(See BOMBSHELL: MUSL employee might have rigged Hot Lotto computerized drawing, Lottery Post, Apr. 13, 2015.)
Lottery officials balked at paying the amount, saying certain security criteria wasn't met and prosecutors later determined that the attempt was an inside job by Tipton, at the time the security director for the Multi-State Lottery Association, an Iowa-based group that operates state lotteries, including the Hot Lotto.
His former partner, Rhodes, was accused of being part of the plan. (See Texas man charged in Iowa lottery case contests extradition, Lottery Post, Apr. 20, 2015.)
Tipton, who lives in Norwalk, Iowa was charged with two counts of fraud, a class D felony. His trial is set for July 13.
Rhodes is charged with one count of forgery and one count of fraud, both class D felonies. He is in Texas, free on $10,000 bail. He has surrendered his passport. This week, he was scheduled to be in a Fort Bend County courtroom to contest extradition to Iowa. His next court date is on June 18.
Tipton's defense attorney, Dean Stowers, said one charge accuses his client of tampering with lottery equipment at the Multi-State Lottery Association, causing it to generate the winning numbers. The other charge accuses him of buying the ticket, which as an employee of the lottery, he is prohibited from doing.
"They refuse to specify exactly what they're claiming or exactly when they claim it happened," Stowers said, referring to the tampering allegation. "However, as best as we can tell, they're claiming that on November the 20th of 2010, five or six weeks before the December 29th, 2010 lottery try, he accessed the computer, or both of the computers that generate these numbers, the winning numbers, and somehow planted some kind of software on there that activated and generated the numbers, you know, five or six weeks later."
Rhodes' attorneys could not be reached for comment. In court documents filed with the Fort Bend District Clerk's office seeking a bail reduction - the bail was initially set at $500,000 - his attorneys said he has joint custody of three children, regularly pays child support and does not have a prior conviction.
Details of the charges against the men are outlined in affidavits filed in Polk County, Iowa.
The case involves a Hot Lotto ticket purchased at a Des Moines convenience store on Dec. 23, 2010. The purchase was recorded with video and audio.
Almost one year later, on Dec. 3, 2011, a Canadian man contacted lottery officials, telling them he was the winner. He provided some critical information, such as certain numbers on the ticket, but authorities became skeptical about his answers to other questions, including what he was wearing the day he bought the ticket. The man later said he was representing someone who wanted anonymity. A New York colleague of the Canadian man later met with lottery officials to try to claim the winning ticket, but also was denied.
The Canadian man later told authorities that Rhodes and a Houston attorney, two people he knew, contacted him in October 2011, seeking help with collecting the winnings. The New York attorney told authorities he knew the Houston attorney.
In October of last year, the lottery organization released the video of the ticket purchase and four days later a lottery employee told authorities the man in the image was Tipton.
When questioned by the Iowa Division of Criminal Investigation, Tipton said he was in Houston the day the ticket was bought, visiting relatives, according to the affidavit.
Cell phone records indicate he was in the Des Moines area on the date the ticket was purchased, according to the affidavit.
During that interview, Tipton did not bring up Rhodes' name.
Again citing cell phone records, authorities said records indicate frequent lengthy calls between Tipton and Rhodes, sometimes over an hour, including on the day the ticket was purchased, the affidavit states.
Stowers said Tipton does not match the identity of the person who purchased the ticket, and that there is evidence that it was not possible for his client to "tamper with the computers in any way" that would create the "scenario" the state says happened.
"He's looking forward to his trial when all of the speculation can come to an end, and all of the allegations that are being made can be brought forth in court if they have any merit to them, and the jury can make a decision on his case, because he's anxious to move on with his life," Stowers said.
At a January news conference, Iowa Lottery official Terry Rich said his organization believes this is the largest lottery jackpot to ever be claimed, only to "have that claim withdrawn."
"This truly is one of the strangest situations in the history of lotteries," Rich said.