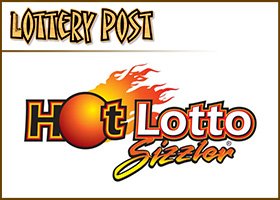 IOWA CITY — A Texas businessman accused of helping a lottery security official to try to claim a rigged $14 million jackpot is out of jail while he fights extradition to Iowa.
Robert Rhodes, 46, of Sugar Land, Texas, left a county jail after posting bond April 9, three weeks after his arrest on two counts of fraud, court records show. He's expected to contest his extradition to Iowa during a May 7 hearing and is under electronic monitoring in the meantime.
Rhodes is denying charges that he worked with a friend, 52-year-old Eddie Tipton of Norwalk, to try to claim a fixed Hot Lotto jackpot. Tipton was director of security for the Multi-State Lottery Association, an Iowa-based group that operates Powerball, Hot Lotto and other games for state lotteries.
Prosecutors theorize that Tipton in November 2010 inserted a malicious software program into a computer that ran the random number generator for Hot Lotto, allowing him to manipulate the winning combination for the jackpot. Investigators say he requested numbers that would become the winners when he purchased tickets at a Des Moines area gas station the following month — using a rental car that he then drove to his home state of Texas. The odds of winning a Hot Lotto jackpot are one in 29 million.
Tipton faces two counts of fraud but has denied the allegations and said he didn't buy the ticket.
Citing phone records, investigators said Tipton and Rhodes had "frequent, lengthy calls" and spoke for over an hour the day of the purchase. They said Rhodes, who had employed Tipton at his now-defunct Houston information technology company from 1996 to 2003, later joined others in Houston, New York and Canada in unsuccessful attempts to obtain the payout while hiding the identity of the winner.
Investigators said Rhodes and a business associate, Houston attorney Robert Sonfield, directed two different tries to claim the prize after receiving the ticket from Tipton. Sonfield, who hasn't been charged, declined comment.
Rhodes and Sonfield eventually sought help from another associate, Canadian lawyer Phillip Johnston, investigators said. Johnston tried to claim the ticket in November 2011, telling Iowa Lottery officials the correct security code on the back. But the lottery refused to pay Johnston's claim because of discrepancies in his account of the purchase. Johnston later said he wasn't the winner but was representing an anonymous party who was.
The ticket then went to another Sonfield associate, New York attorney Crawford Shaw, who tried to claim the prize hours before the one-year deadline in December 2011. Shaw said he was representing a trust for a winner who wanted to remain anonymous. Iowa Lottery officials refused to pay after Shaw couldn't explain who bought the ticket. State agents launched a criminal investigation.
Johnston and Shaw eventually told investigators they completed the paperwork to claim the prize at the direction of Sonfield and Rhodes.
But Sonfield and Rhodes weren't cooperating, and agents didn't know who bought the ticket before it was passed down the chain. Finally last fall, they released surveillance video of the purchase. Acquaintances told investigators they believed the hooded man buying tickets using slips in which he selected the numbers was Tipton, who was barred by law from playing the lottery as a vendor. The lottery association fired Tipton, a 12-year employee who was promoted to security director in 2013, after his January arrest.
Texas authorities arrested Rhodes on an Iowa warrant last month. He was initially jailed on a $500,000 bond after investigators called him a flight risk, saying he'd repeatedly avoided them. But a judge agreed last week to reduce bond to $10,000 at the request of Rhodes' attorneys, who said the father of three had deep roots in Texas and no prior record.
Tipton's trial, initially scheduled for this week, was delayed until July.
An attorney for Rhodes argued in a recent filing that his client wasn't involved in trying to claim the ticket and "extradition is improper." Rhodes didn't return phone messages.