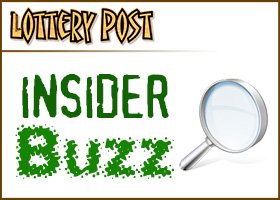 By Todd Northrop
The outrageous Hot Lotto rigging scandal that started in Iowa is now spreading into other states — including Texas. Officials are taking a second look at a $570,000 winning multi-state lottery ticket purchased a decade ago in Colorado by a Central Texas judge.
The investigation does not involve the Texas state lottery.
Tommy Tipton, the subject of the investigation, is a Fayette County Justice of the Peace for Precinct 3, based in Flatonia. According to records from the Texas Commission on Law Enforcement, Tipton has held a state peace officer license since 1986. He was also a reserve officer for the Flatonia Police Department until two weeks ago.
Charges have not been filed against Tommy Tipton at this point.
Tommy is the brother of Eddie Tipton, the former security official with the Multi-State Lottery Association (MUSL) who was convicted of rigging a $14 million Hot Lotto jackpot by secretly installing software on the computerized drawing machine to match the numbers he purchased on his lottery ticket. Now, recently filed legal documents raise the question of whether Judge Tipton was involved in an earlier effort by his brother to rig a Colorado lottery drawing.
According to Lottery Post, Eddie Tipton's scam began unraveling five years ago, when a New York lawyer tried to claim a $14.3 million Iowa jackpot only hours before it was set to expire. The attorney claimed to represent a Belize corporation, however, lotto officials refused to pay it out because state law requires a winning ticket's purchaser and possessor to be identified. Later, others, including a Houston man who is a close friend of Eddie Tipton's, also tried to collect on the ticket, which ultimately was never paid out.
During Eddie's trial, jurors heard from several witnesses who identified Eddie Tipton in surveillance video from a Des Moines QuickTrip where the ticket had been purchased. The man in the video had his face obscured by a hood, but several witnesses identified his voice on the tape, as well as his build.
Because of his job as an information security director for MUSL, Eddie was prohibited from buying lottery tickets.
Eddie Tipton helped design and build the same computerized drawing computers that he later rigged. Officials testified during his trial that Tipton had previously discussed how software "rootkits" were a computer system's primary threat. A rootkit is software that compromises a computer system during it's boot-up phase, and which is difficult to detect and delete. It is the kind of software that Tipton was convicted of using to rig the computerized drawing.
In order to gain access to the drawing computer, Eddie manipulated the security cameras so that they only recorded one second of video every minute. This permitted him the time to install the rootkit undetected.
A Des Moines jury found Eddie Tipton guilty of fraud in July.
Soon after the verdict, investigators responding to tips began casting a wider net into winning lotto tickets purchased in other states, including Wisconsin and Colorado. Two weeks ago, they focused on Fayette County, about 70 miles southeast of Austin.
An affidavit filed a week ago by the Iowa attorney general's office describes the investigation so far:
"In Spring 2006, authorities initiated an investigation into Tommy Tipton, a Justice of the Peace in Texas, who was reported to have $500,000 in consecutively marked bills. The investigation closed when Tipton informed authorities that he won $568,990 on a Colorado Lotto ticket he purchased in November 2005 that won a share of a $4.5 million jackpot."
At the time, however, "Authorities were unaware that Tommy was [Eddie Tipton's] brother, or of [his] position at the time with the Multistate Lottery Association (MUSL). Recently, Colorado Lottery officials report that the ticket...was a 'manual play' ticket (meaning the purchaser selected his own numbers)...
"The winning numbers are determined by a random number generator computer. That computer was built at MUSL by MUSL staff, including [Eddie Tipton]. In addition, a witness will testify that around the time of the Colorado jackpot, Tommy Tipton had asked him whether, and how, cash money could be traced."
A spokesman for the Iowa office confirmed that the investigation into Judge Tipton was considered open.