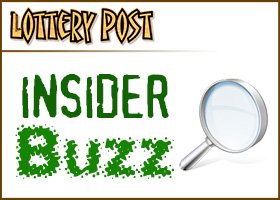 Computerized drawing nightmare: Colorado, Wisconsin jackpots may have been rigged
Authorities say criminal enterprise ongoing for years
Includes video report
By Todd Northrop
Authorities on Friday filed new charges against a former Iowa Lottery security officer who was convicted months ago of rigging a Hot Lotto game so he could win a $14 million jackpot.
Authorities are now asking the public to report any similar cases around the country.
Representatives for the Iowa Lottery and the Iowa Department of Public Safety said Eddie Tipton was charged with ongoing criminal conduct in the tampering of lottery equipment in connection with additional lottery game winnings in Colorado and Wisconsin, a class B felony.
Tipton turned himself in to authorities on Friday and later bonded out of jail.
Nick Sarcone, an attorney representing Tipton, said his client has "voluntarily answered these charges and he's going to fight them."
Court records show Eddie Tipton was charged with tampering with the lottery so his brother, Tommy Tipton, and his friend, Robert Rhodes, could win prizes.
Authorities said Tommy Tipton won a lottery prize of more than $568,000 in Colorado in Nov. 23, 2005. The $4.8 million jackpot involved a $568,990 payout that a friend of Eddie Tipton's brother claimed for Tommy.
Authorities said that Robert Rhodes won a more than $783,000 lottery prize in Wisconsin on Dec. 29, 2007. This case involved a $2 million jackpot and $783,257 payout to Delta S Holdings, LLC that is owned by Rhodes.
Rhodes and his holding company are currently the target of criminal proceedings involved with Tipton's attempt to claim the $14 million jackpot in Iowa in 2010. (See Extradition trial begins in $16.5M Hot Lotto fraud case, Lottery Post, June 7, 2015.)
The additional charge against Tipton happened after officials received a tip about Tipton's brother and his alleged collection of money from a lottery game in Colorado. That led to the investigation into the Wisconsin winning.
The winnings in Colorado and Wisconsin were through tickets on which the player chose their own numbers, rather than letting the lottery terminal generate a "Quick Pick" (random numbers). Both states employ a computerized drawing system built at the Iowa-based Multi-State Lottery Association, authorities said. The association, also known as MUSL, is where Tipton was director of information security. In Tipton's Hot Lotto case, he was accused of inserting a program, known as a rootkit, into the computer that picks winning numbers for the game. The rootkit destroyed itself after the drawing to eliminate evidence of the tampering.
Tipton had been working for MUSL since 2003 and was promoted to information security director in 2013. As an employee, Tipton was prohibited from playing the lottery in Iowa. He was fired after his January arrest.
Authorities called the new charge part of an active investigation and released few details about the circumstances of the winnings in Colorado and Wisconsin. They asked the public to report any suspected cases of lottery fraud, while adding that security measures are in place to make lottery games secure.
A jury convicted Tipton in July of two counts of fraud for rigging a computerized Hot Lotto game in 2010. Prosecutors say Tipton inserted a program into the computer that picks numbers and then bought tickets.
Tipton was sentenced to 10 years behind bars for the crime. (See MUSL security worker who rigged drawing gets 10 years, Lottery Post, Sept. 9, 2015.)
Tipton has denied the charges and is appealing his conviction. He turned himself in Friday on the new charge. He posted a $25,000 bond and was released from the Polk County Jail.
From a lottery player's perspective, one of the most startling aspects of this case is that state lotteries continue to switch over to computerized drawings — the same types of drawing systems that apparently were rigged on multiple occasions.
(See ILLINOIS LOTTERY MOVES TO COMPUTERIZED DRAWINGS, Lottery Post, Sept. 25, 2015.)
Computerized drawings also have been responsible for many "glitches" over the years, in which huge swaths of purchased lottery tickets had no chance of winning a prize because of faulty computer systems.
In 2013, an Arizona Lottery computerized drawing glitch went on for two months, with many tickets having no chance of winning.
In the summer of 2007, the Tennessee Lottery switched from real lottery ball drawings to a computerized drawing system. One month later it was discovered that the computerized drawing system was flawed from the start, with huge numbers of purchased lottery tickets never having a possibility of winning.
In 2005 a California Lottery computerized drawing glitch rendered large numbers of tickets unable to win a prize, and the problem was not fixed for months, when lottery players started seeing that certain numbers were never being chosen.
There are many other examples of computerized drawings with glitches and errors — and now outright rigging.
More than a decade ago, the Lottery Post website first alerted the industry to the issues surrounding computerized lottery drawings in the Petition for True Lottery Drawings.
In the petition, Lottery Post Founder Todd Northrop warned of the dangers of hacking, and specifically that a knowledgeable hacker could disguise even the fact that the drawing system was hacked. Northrop wrote:
Computer hacking is a term that has entered the daily lexicon because of its prevalence within every aspect of computers. Hackers can produce code that goes undetected for long periods of time, and causes unseen problems. Why do the state lotteries think that they are immune from hacking, when some of the most secure computers in the world have been hacked into? Worse, a state employee "on the take" could insert malicious computer code into the drawing process that could specify the exact numbers that are drawn. A crafty programmer could keep this secret for a long time.
While it is good news that the state lotteries are pursuing criminals who rig computerized drawings and fraudulently claim prizes, that is essentially shutting the barn door after the horse has escaped.
How many millions of dollars were spent by lottery players with no chance of winning because the jackpot was rigged?
Why do state lotteries continue trying to save "small potatoes" money by ditching real lottery ball drawings, knowing the terrible industry record with regard to computerized drawings?
Most importantly, will lottery players speak loudly with their wallets, financially forcing the state lotteries to bring back real lottery ball drawings?
There are indeed some state lotteries employing the very best in open and transparent drawing procedures. (See Texas Lottery drawings inspire confidence, Lottery Post, Aug. 2, 2009.)
There is also one state that did bring back real lottery ball drawings for some of its drawings. (See Want to be on TV? Hoosier Lottery searches for on-air draw talent, Lottery Post, July 26, 2013.)
But it may take tremendous financial pressure from lottery players of all stripes to force state lotteries that employ computerized drawings to see the error of their ways. Will that ever happen? Perhaps it depends on how angry and determined lottery players get over wasting their money on tickets with no chance of winning.
VIDEO: Watch the press conference