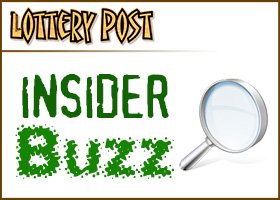 Hopes to achieve class action certification
Hundreds of thousands of lottery players who were allegedly cheated by an insider's long-running scheme to rig jackpots should be reimbursed for their losing tickets, according to a lawsuit filed Wednesday that seeks class action certification.
Lawyers filed the consumer fraud case against the Multi-State Lottery Association, the Iowa-based nonprofit that helps administer games that are offered by state lotteries. It alleges the association failed to prevent games from being rigged and failed to operate them in accordance with their own rules.
The association's former security director, Eddie Tipton, is charged with installing software on lotteries' random number generators that allowed him to predict winning numbers on three days of the year.
Prosecutors say Tipton worked with his brother and a longtime friend to buy winning tickets worth millions between 2005 and 2011 in Colorado, Wisconsin, Iowa, Kansas and Oklahoma. The alleged scheme unraveled after Tipton was caught on surveillance video buying a winning $16 million Hot Lotto ticket in December 2010 that others would unsuccessfully try to cash a year later.
The plaintiff in the lawsuit, 53-year-old insurance salesman Dale Culler of Burlington, Iowa, kept the $45 in tickets that he played in that drawing, along with a detailed ledger of all games he plays.
"While I know the odds aren't great, I never expected that the games were fixed and my chance was zero," he said in a statement.
The lawsuit, filed in Iowa district court in Des Moines, argues that Culler should serve as the representative for a class that would consist of all those who bought tickets for games on dates in which winning numbers were made predictable by Tipton's software. It alleges that hundreds of thousands of lottery players lost money and should be reimbursed plus interest.
Allowing them to join as a class would be more economical than pursuing individual lawsuits because the amount each player lost is relatively small compared to the expense of suing the association, the lawsuit argues. The games known to be at issue include Hot Lotto, Colorado Lotto, Wisconsin Megabucks and Kansas 2X2, but the litigation could uncover others, said one of the plaintiff's attorneys, Nicholas Mauro.
He said the lawsuit will ask a judge to find the association liable for the rigged games first, and to certify the group as a class later. He said that players who did not keep their tickets should be allowed to join the class by filing a sworn statement of their participation, a form of proof allowed in some jurisdictions.
Investigators say Tipton installed software on the random number generators that worked as intended 362 days of the year, but directed them to produce predictable numbers May 27, Nov. 22 and Dec. 29 if the drawings also occurred on Wednesdays or Saturdays after 8 p.m. Even then, Tipton wouldn't know the precise winning combinations but that they'd be predictable.
Investigators alleged in a filing last month that Tipton supplied his friend, Texas businessman Robert Rhodes, with several index cards with potential winning combinations written on them and instructed him to play them all for a Wisconsin Megabucks game to be drawn Dec. 29, 2007. After driving around Wisconsin in a rental car buying them at different stores, Rhodes won and split the $783,000 cash jackpot with Tipton, the filing says.
The association has argued that Tipton, who was fired after his arrest, acted alone. Still, the group's board ousted longtime executive director and founder Chuck Strutt in the wake of the scandal and has also made numerous security improvements.
The lawsuit is the first potential class action to arise from the jackpot-rigging allegations and the second suit overall. The first was filed on behalf of Iowa financial planner "Lucky" Larry Dawson, who won a $9 million jackpot in 2011 but contends it should have been worth $25.5 million had the prior drawing not been rigged. A judge ruled in October that the case can move forward.
Timeline of the biggest crime in US lottery history
The following is a compilation of Lottery Post news coverage chronicling the Hot Lotto mystery and subsequently discovered crime.
We start the timeline with a news story indicating that only 3 months remained for the $16 million Hot Lotto jackpot to be claimed.
2011
2012
2013
2014
2015
2016