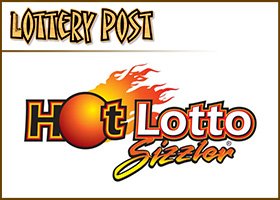 Winner has 3 months left to claim prize
The Iowa Lottery has a message for folks who drove through Des Moines just before New Year's Day almost nine months ago:
Dig deep into your dresser drawer and the car's glove compartment. Empty out your purse and shake out your wallet. Check your pants pockets and your backpack.
Time is running out for a mystery lottery player to claim a $16.5 million Hot Lotto jackpot. The deadline is 4 p.m. on Dec. 29 for the winner to present the ticket at Iowa Lottery headquarters in Des Moines.
At 4:01 p.m. that day, the ticket will be worthless if it hasn't been validated by state lottery officials.
Lottery officials have a hunch a holiday traveler was the person who purchased the winning ticket at a QuikTrip convenience store at 4801 N.E. 14th St. in Des Moines. The drawing was held Dec. 29, 2010. But no one has stepped forward with the lucky slip of paper that would make him an instant millionaire.
"We want to find the winner," said Terry Rich, the Iowa Lottery's chief executive officer.
If no one shows up with the ticket within the next three months, the money will be forfeited, and the jackpot will become the largest unclaimed prize to date in the state-run lottery's 26-year history.
Rich plans to place a countdown clock on the Iowa Lottery's website this month to draw attention to the fact that time is getting short for someone to pick up the winnings. Hot Lotto tickets are valid for 365 days after the drawing.
"We are encouraging everybody to check their tickets," Rich said. "They still have a few months to claim it, but we know from our security devices that they have not even checked their ticket to see if it is a winner. So they may have discarded it, put it in a drawer or whatever."
The QuikTrip store where the ticket was sold is a key refueling stop on Interstate Highway 35/80, a major connecting route for Midwest travelers headed in all directions. Lottery officials suspect the ticket was purchased by someone who might have been headed to another state and isn't aware the ticket is worth a fortune.
"What a crying shame," said Mike Thornbrugh, public relations manager for QuikTrip Corp., based in Tulsa, Okla. "Trust me, we don't have a clue" who purchased the winning ticket, he added. "If we knew, we would find them and tell them to redeem it. I wish we knew, but we don't."
Nearly a dozen people have already contacted the Iowa Lottery to inquire about the jackpot. Some have tried to claim the money without having the ticket, while others thought they might have lost the ticket and wanted to put their minds at ease, said Mary Neubauer, an Iowa Lottery vice president.
A couple of people have unsuccessfully tried to convince Iowa Lottery officials that they had ruined their jackpot ticket by putting it in a washing machine. Another contended he had bought the winning ticket, but it was stolen. One man sent an email to lottery officials, saying he thought his father had bought the lucky ticket and then misplaced it. Other people repeatedly changed their stories, trying to offer a version that would convince lottery officials they should be awarded the $16.5 million, Neubauer said.
None of the details provided so far by would-be lottery winners match the facts about the jackpot ticket, Rich said. He explained that lottery officials know the exact time and date of the purchase and have observed in-store video surveillance that shows the person who bought the ticket and what happened when the transaction occurred. He declined to provide specifics for security reasons.
The largest previous unclaimed prize was won in the Iowa Lotto game on March 21, 1987. Two tickets split the $1.22 million jackpot in the game that night, but only one of the tickets was ever validated. The other ticket, which would have won half the jackpot, expired, Neubauer said.
One of the most famous cases nationally of an unclaimed lottery jackpot occurred in 1996 when Clarence Jackson of Hamden, Conn., turned in his $5.8 million ticket three days late. He didn't receive a penny. Connecticut Lottery officials were sympathetic but wouldn't budge on the rules.
The winning numbers for the multistate Hot Lotto ticket sold in Iowa were 3-12-16-26-33, with a Hot Ball of 11. The jackpot can be claimed in annual, annuitized payments totaling $16.5 million over 25 years or as a one-time, lump-sum payment of nearly $10.8 million.
Most Iowa Lottery jackpots are claimed within a few days of a drawing, although lottery officials advise big winners to first consult with a lawyer and a financial planner.
In this case, though, lottery officials are fairly certain the ticket holder doesn't realize he is entitled to sudden wealth.
"We will investigate anyone who wants to check with us, but having the ticket is the proof that you get the money," Rich said. "The general rule is no ticket, no payment."