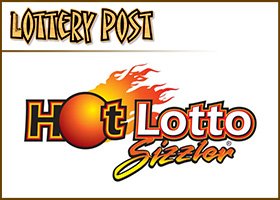 Even if claimed, winner gets $2M less due to fallen interest rates
DES MOINES, Iowa — Time appears to be running out on somebody's multimillion-dollar lottery payday.
Terry Rich, chief operating officer of the Iowa Lottery, said Tuesday the one-month countdown has begun for a Hot Lotto ticket that matched the jackpot numbers in last year's Dec. 29 drawing. The winning ticket was purchased at a Des Moines convenience store and will expire this Dec. 29 if the prize isn't claimed by then, he said.
"It is sad to see this huge prize continue to sit there without being claimed. Someone legitimately won this money and we want them to take it home," Rich said in a statement. "It could make a huge difference in someone's life — or several someones' lives — just in time for the holidays."
Rich noted that the down economy has impacted the unclaimed lottery jackpot as well. Although the majority of recent winners have chosen a lump-sum payment, he said, recipients also can choose to receive their winnings as annualized payments over time.
At the time the big prize was won last December, the estimated annualized jackpot amount was $16.5 million, Rich said. However, that estimate was based upon the cash on hand from the sale of tickets along with the amount in interest that would be generated over time after the lottery invested the money. While the cash value of the jackpot remains unchanged at $10.75 million, current low interest rates mean the annualized jackpot amount has fallen to an estimated $14.4 million, he noted.
"This has been a topsy-turvy story all the way around," Rich said. "But we're hoping that our reminders will cause someone to double-check their ticket and realize they're the big winner before the expiration date."
He said that the lottery does not release a ticket's date or time of sale for security reasons.
"Some information is kept as our way to double-check that the winner is legitimate," he said.
According to the lottery, the winning Hot Lotto jackpot ticket was purchased at the Quik Trip on Des Moines' northeast side. The prize will expire at 4 p.m. Dec. 29 if it isn't claimed by then.
Iowa lottery officials say only a handful of U.S. lottery prizes that were larger have gone unclaimed. The largest recent U.S. lottery prize that expired without being claimed was a $68 million Mega Millions ticket purchased in Brooklyn, N.Y., for a December 2002 drawing.
If the prize expires without being claimed, the money from the jackpot will go back to the 15 lotteries that offer Hot Lotto in proportion to the percentage of sales that came from each state.