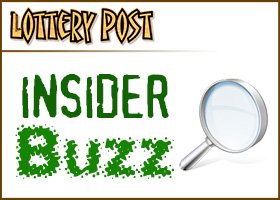 An internal investigation into a national jackpot-fixing scandal has concluded that a single former lottery employee was responsible for any drawings that were manipulated, but it failed to uncover proof of his guilt.
The report for the Multi-State Lottery Association (MUSL) found that the group's former security director, Eddie Tipton, worked independently to commit any fraud without help from current or former employees. But investigators also said they failed to determine how he pulled it off and found no smoking gun of criminal activity, such as the manipulation of computers used to pick numbers or ticket-buying by insiders who are prohibited from playing.
"The team's extensive review did not locate 'proof' of 'fraud or any other wrongdoing' such as 'manipulation' or 'prohibited play,'" according to the four-page report dated April 29 and obtained Wednesday by The Associated Press.
Tipton was found guilty last year of tampering with a 2010 Hot Lotto drawing for a $16.5 million jackpot, after he was caught on surveillance video buying the winning numbers at a Des Moines gas station. The ticket was passed to Tipton associates who unsuccessfully tried to collect the jackpot.
Tipton, his brother and a friend are awaiting separate trials on allegations that they conspired to buy winning tickets and collect jackpots worth more than $2 million cash in Colorado,Wisconsin, Oklahoma and Kansas.
At last year's trial, prosecutors theorized that Tipton secretly installed a root kit that allowed him to control a random number generator that conducts drawings at the association's suburban Des Moines office before it disappeared without a trace. But they now say those machines had an algorithm that allowed Tipton to predict winning numbers on specific days of the year — Nov. 23 and Dec. 29. All six jackpots linked to the alleged fraud were drawn on those dates between 2005 and 2011.
Tipton is appealing his conviction, and an appeals court recently threw out one of two fraud charges against him.
The association — which includes 37 state and territorial lotteries and runs the Powerball game — hired the Des Moines office of the Dorsey & Whitney law firm to conduct a confidential investigation into the fraud allegations and report findings to its board. Lawyers worked with experts from lotteries to conduct the review, interviewing current and former employees and analyzing documents and testimony.
The group recently submitted the report to a U.S. Senate committee, which had requested information about MUSL's response to the scandal. The Senate committee provided a copy of the report to AP.
The available information "did not prove to all team members beyond a reasonable doubt that Tipton committed the crimes with which he was charged in his first case," the report said. But assuming jurors were correct in returning guilty verdicts, "Tipton appears to have acted alone within MUSL with criminal intent" and no one specific security lapse was to blame, it said.
"Like any organization, MUSL must remain cognizant of this type of threat and constantly act to avoid or neutralize the threat," attorney William Miller wrote.
Investigators had limited information about allegations in the second case against Tipton but were unable to substantiate any of them, the report said.
The report said the ongoing scandal had damaged the association's reputation and forced it to incur legal fees and costs but "those damages are not complete or fully quantifiable at this time." The case has prompted the association to improve its procedures, but those changes were not described for security reasons.
Tipton's attorney, Dean Stowers, said Wednesday that the report shows his client was "wrongfully convicted" based on a now-discredited theory.
"It is now obvious to everyone familiar with this case that Tipton did not install a mythical self-destructing root kit on the RNG computer on Nov. 20, 2010, as alleged," he said. "Mr. Tipton remains confident he will eventually be exonerated."
Timeline of the biggest crime in US lottery history
The following is a compilation of Lottery Post news coverage chronicling the Hot Lotto mystery and subsequently discovered crime.
We start the timeline with a news story indicating that only 3 months remained for the $16 million Hot Lotto jackpot to be claimed.
2011
2012
2013
2014
2015
2016