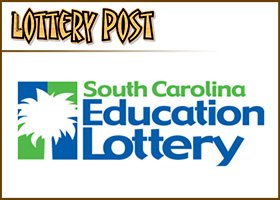 Disastrous computerized drawing scandal sparks public distrust, even in states with real lotto ball drawings
COLUMBIA, S.C. — Other states may be tainted by an alleged lottery scam involving rigged winning numbers, but not South Carolina, says S.C. Education Lottery executive director Paula Harper Bethea.
"We don't have the random-number generator in South Carolina, and we don't sell the Hot Lotto game," Bethea said Tuesday in response to a query.
Instead, she said, "We do live draws, where a human being draws your numbers. A random-number generator is where a machine draws your numbers."
In recent weeks, news reports have focused on an expanding investigation into Eddie Tipton, 52, an Iowa man who is accused of manipulating the computerized random-number generators that pick winning numbers for some state lotteries. Tipton is the former security director for the Multi-State Lottery Association, a group that operates a number of state lotteries.
In his job, he is alleged to have figured how to manipulate the winning numbers before the actual drawing date and communicated that information to cohorts, who then bought winning tickets. Earlier this year, Tipton was convicted of attempting to illegally collect a $16 million jackpot in an Iowa lottery.
Software Tipton surreptitiously installed allowed him to know winning numbers in advance. He allegedly fixed lottery jackpots in Colorado, Wisconsin, Oklahoma, Iowa and Kansas worth more than $20 million, Lottery Post reported.
Bethea said South Carolina's lottery years ago made a decision to stick with the human picker of numbers rather than a computer.
"We feel the security around doing it the way we do it is better," she said.
Humans can make mistakes too, though, and when they do, the S.C. Lottery is candid about them, Bethea said.
On Friday, for example, a human caller incorrectly called out a winning number as 620 instead of 920. (See S.C. Lottery to honor two winning sets of Pick 3 numbers, Lottery Post, Dec. 22, 2015.)
On Monday, lottery officials put out a press release acknowledging the error and saying they would pay out for both numbers.
Bethea said she didn't know how much that mistake would cost the Lottery but said she wasn't overly worried.
"When you have human error, you can correct it, and that's what we did," she said. "That way, our players know who we are and that we do the right thing."
An incorrect call happens about once a year, she said, and each time, the lottery pays out for both the incorrect number and the actual number.
Botching winners isn't confined to lottery officials.
On Friday, Miss Universe host Steve Harvey called out Miss Colombia as the winner of the worldwide contest. Actually, Miss Phillipines had won, as an embarrassed Harvey acknowledged a minute later to an enormous television audience.
Lottery players in any state can determine the extent to which their state uses computerized drawings at Lottery Post's State Lottery Report Card. The report, which is exclusive to Lottery Post, displays all of the games in each state, color-coded to show whether the game uses real lotto ball drawings or computerized drawings, and grades the state based on the percentage of games that use real lotto ball drawings.