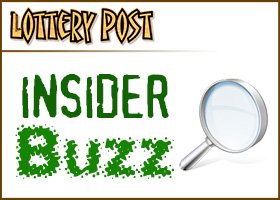 MUSL computerized drawing scandal now confirmed in 5 states, still looking for more
The former security chief for a national association that operates lotteries personally bought two tickets that won jackpots in Kansas, investigators said Monday, bringing to five the number of states where he may have rigged lottery drawings.
Investigators recently linked Kansas jackpots won in 2010 to Eddie Tipton, the former security director of the Multi-State Lottery Association, Iowa assistant attorney general Rob Sand disclosed in court documents. The evidence will show that Tipton associates who claimed the prizes returned half of the money in cash directly to him in early 2011, he wrote.
Tipton allegedly purchased two winning tickets to the "2by2" game at separate locations while he was traveling through Kansas on business in December 2010, the Kansas Lottery said in a statement. Each was worth $22,000, the prize for any player with the day's winning numbers, and were claimed by individuals from Iowa and Texas, the statement said.
As chief of security for the association managing lotteries for 37 states and territories, Tipton managed random number generators that pick winning numbers for some national games such as Hot Lotto and games played in individual states.
Kansas Lottery officials said they were asked to look into those jackpots by Iowa investigators earlier this month. The alleged manipulation of those tickets happened at the association headquarters in Iowa, not on any Kansas Lottery equipment, the statement said.
Prosecutors believe that Tipton, 52, used his access to those machines to surreptitiously install software programs that let him know the winning numbers in advance before disappearing without a trace. They say he worked with associates such as his brother Tommy Tipton — a Texas judge — and Texas businessman Robert Rhodes to play those numbers and collect prizes dating back to 2005.
Earlier this year, a jury convicted Tipton of fraud for fixing a $16.5 million Hot Lotto jackpot dating back to 2010. He was sentenced to 10 years in prison but is free while he appeals.
After fixing the winning combination, Tipton went to a gas station near the lottery association to buy those numbers and then passed the winning ticket to Rhodes, who unsuccessfully tried to collect the prize with associates, prosecutors say. Rhodes is fighting extradition back to Iowa to face charges in the case.
Since Tipton's conviction, Iowa prosecutors have charged Tipton with ongoing criminal conduct and money laundering for allegedly fixing jackpots valued at $8 million in Colorado,Wisconsin and Oklahoma. The Kansas jackpots were added to the charges in that case on Monday.
Tipton's attorney, Dean Stowers, laughed out loud when told of the latest allegations on Monday by The Associated Press. He repeated his longstanding contention that there is no evidence that Tipton tampered with the computers, and argued that any charges related to the old jackpots should be barred by the three-year statute of limitations. Sand is fighting Tipton's motion to dismiss the case, saying the additional jackpots were only recently uncovered.
Stowers said the new information was a publicity stunt designed to bring more attention to the case, which is set for trial next month but likely to be delayed.
"If you look at what they are claiming they have found after the first trial, you would think these investigators must be completely incompetent," he said. "They apparently are telling everybody that they never looked before the first trial."
Stowers said that claiming the games were rigged was a risky strategy for state lotteries.
"If that's their claim, what is their obligation to the players? Obviously they were running games that weren't legitimate and collected all this money from people and spent it," he said.