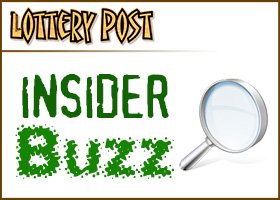 KANSAS CITY, Mo. — A lawsuit by the state of Kansas accuses the man at the center of a multi-state lottery number-fixing scam of working with two others to redeem two rigged lottery tickets for $44,000.
Kansas Attorney General Derek Schmidt announced Tuesday he filed the Shawnee County lawsuit against Eddie Tipton and two others who Schmidt says turned in the tickets to the Kansas Lottery. Schmidt alleges Tipton used software manipulation to rig the tickets.
Tipton, 54, of Flatonia, Texas, once worked as the information security director for the Iowa-based Multi-State Lottery Association, writing software designed to randomly pick numbers for lottery computers used for various games by 37 state and territorial lotteries.
Tipton, who was convicted in Iowa of lottery fraud in 2015, does not have a listed home telephone number and could not be reached for comment Wednesday. His Iowa attorney, Dean Stowers, didn't respond to a message left by The Associated Press.
According to the Kansas lawsuit, Tipton bought two lottery tickets in December 2010 from gas stations in Overland Park and Emporia, then gave one each to Amy Demoney and Christopher McCoulskey to redeem.
Those tickets, the lawsuit alleges, were rigged to win by Tipton's software manipulation through his job at the multi-state lottery. Between February and June of 2011, Demoney and McCoulskey submitted the tickets to the Kansas Lottery and were paid a total of $44,008, giving a portion of the proceeds to Tipton.
While seeking repayment of the $44,000, the Kansas lawsuit also seeks unspecified civil penalties for Kansas False Claims Act violations.
McCoulskey, of Denton, Texas, told to the AP by telephone on Tuesday that he bought the "winning" ticket from Tipton for $8,000, then redeemed it by mail after Tipton told him he didn't want the tax hassles that came with doing it himself.
McCoulskey, a 51-year-old childhood acquaintance of Tipton, said he was unaware the ticket was bogus. "I just assumed it was a lottery ball game and that no one could tamper with it," he said.
"As far as I was concerned, it was a good ticket," McCoulskey said, adding he stood prepared to pay restitution to Kansas. The lawsuit "is a shock. If they thought there was an issue in Kansas, they could just contact me and say, 'You need to settle up.'"
Demoney, 43, of Waukee does not have a listed home telephone number and could not be reached Wednesday.
Tipton and his brother — Tommy Tipton, a former Texas justice of the peace — are awaiting trial in Iowa, where they're accused of tinkering with computers to make lottery numbers predictable in various states. They deny the charges.
Prosecutors allege Eddie Tipton took advantage of a false, random number-generating program he designed and placed in lottery computers that allowed him to predict winning numbers on specific days of the year. Investigators say Tipton and his associates used that knowledge to buy winning tickets worth millions of dollars in Colorado, Oklahoma, Wisconsin, Kansas and Iowa between 2005 and 2011.
Timeline of the biggest crime in US lottery history
The following is a compilation of Lottery Post news coverage chronicling the Hot Lotto mystery and subsequently discovered crime.
We start the timeline with a news story indicating that only 3 months remained for the $16 million Hot Lotto jackpot to be claimed.
2011
2012
2013
2014
2015
2016
2017