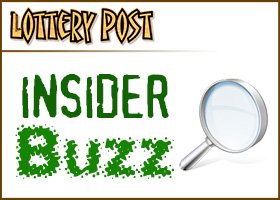 DES MOINES, Iowa — A Texas businessman has pleaded guilty to fraud and admitted to helping lottery computer technician Eddie Tipton cash jackpots in a multi-state number-fixing scheme that netted $2 million.
Robert Rhodes pleaded guilty in a Des Moines courtroom Monday. Iowa prosecutors will seek two years of probation.
Rhodes says he helped Tipton try to cash a $16.5 million 2010 Iowa Hot Lotto ticket but suspicious officials never paid.
Rhodes agreed to testify against Tipton and his brother, Tommy Tipton. They're charged in Iowa for tinkering with computers to make lottery numbers predictable in Colorado, Kansas, Oklahoma and Wisconsin games. They deny the charges.
Rhodes says he'll also plead guilty in Wisconsin where he'll likely get six months in jail and a requirement to repay $391,500, half of a 2007 Megabucks jackpot.
Timeline of the biggest crime in US lottery history
The following is a compilation of Lottery Post news coverage chronicling the Hot Lotto mystery and subsequently discovered crime.
We start the timeline with a news story indicating that only 3 months remained for the $16 million Hot Lotto jackpot to be claimed.
2011
2012
2013
2014
2015
2016
2017
(Click to display full-size in gallery)