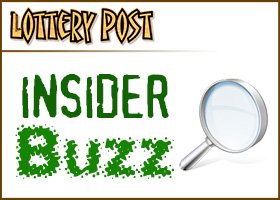 A Texas businessman charged in Iowa's lottery rigging investigation is scheduled to enter a new plea — often a signal that a plea agreement has been reached with prosecutors.
Robert Clark Rhodes pleaded not guilty in May to a felony charge of ongoing criminal conduct stemming from his alleged participation in a 2011 scheme to cash in on a Hot Lotto ticket worth more than $14 million. Rhodes, 48, reportedly is a close friend to Eddie Tipton, a former security official at the Urbandale-based Multi-State Lottery Association who has been accused of rigging several drawings across the country.
Rhodes, an information technology businessman, was instrumental in helping Tipton filter the Hot Lotto ticket through a network of attorneys in the famed, but unsuccessful attempt to redeem the winning ticket, according to a criminal complaint.
The ticket was purchased at a Des Moines QuikTrip in December 2010. It went unclaimed for nearly a year until a New York lawyer came forward to claim the prize money on behalf of a faceless company incorporated in Belize, kicking off an investigation that ultimately led to charges against both Tipton and Rhodes.
A trial in the case against Rhodes had been set for February. But a district court judge this month scheduled a plea hearing for Nov. 22. Assistant Iowa Attorney General Rob Sand, who is prosecuting the case, told a reporter that he could not comment on the upcoming hearing.
Terry Yates, an attorney representing Rhodes, could not be reached immediately by a reporter. Yates has suggested that Rhodes may end up testifying for prosecutors against Tipton, according to the Associated Press.
Tipton, 53, was convicted of two counts of fraud in 2015 after Sand argued to a jury that it was Tipton — wearing a hooded jacket — who purchased the ticket worth $14.3 million. One of the fraud charges was overturned by the Iowa Court of Appeals, but judges on that court found that there was significant circumstantial evidence showing that Tipton tampered with computers to rig the outcome of the drawing.
After his initial conviction, Tipton was charged with new counts of ongoing criminal conduct and money laundering after additional investigations uncovered potentially tainted jackpots linked back to him in Colorado, Oklahoma, Wisconsin and Kansas. He has pleaded "not guilty" and his attorneys are preparing for a trial.
Tipton's brother has also been charged with ongoing criminal conduct in the case.
Timeline of the biggest crime in US lottery history
The following is a compilation of Lottery Post news coverage chronicling the Hot Lotto mystery and subsequently discovered crime.
We start the timeline with a news story indicating that only 3 months remained for the $16 million Hot Lotto jackpot to be claimed.
2011
2012
2013
2014
2015
2016
(Click to display full-size in gallery)