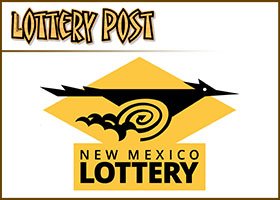 ALBUQUERQUE, N.M. — The expanding investigation of a former security chief for the national association that operates Powerball, Mega Millions, Hot Lotto and other lotteries is unlikely to affect New Mexico at this point, state lottery CEO David Barden said this week.
State officials, however, have been in touch with Iowa investigators, cooperating with them and providing requested data on some local jackpot winners.
Eddie Tipton, who worked for the Des Moines-based Multi-State Lottery Association since 2003 and was promoted to information security director in 2013, was found guilty in July of rigging a computerized Hot Lotto game in 2010 so he could win a $16.5 million jackpot.
Since then, Iowa prosecutors have charged Tipton with ongoing criminal conduct and money laundering for allegedly fixing jackpots valued at roughly $8 million in Colorado, Kansas, Oklahoma and Wisconsin.
Iowa prosecutors alleged that Tipton, 52, used his access to random-number generators — the computers that randomly pick winning numbers — to surreptitiously install software programs that let him know the winning numbers in advance. The stealth software then disappears without a trace.
Investigators claim he worked with associates such as his brother, Tommy Tipton — who recently resigned as justice of the peace for Fayette County, Texas — and Texas businessman Robert Rhodes to play those numbers and collect prizes dating back to 2005.
Tipton never collected the jackpot, but he was convicted of two counts of fraud and sentenced to 10 years in prison. He is free while he appeals the conviction.
The nonprofit Multi-State Lottery Association is operated by 37 mostly state-run lotteries — including New Mexico's — to oversee picking numbers for various games and other lottery game administrative functions.
Investigators have asked states to review jackpots produced by the number-generators Tipton had access to and whose numbers were picked by the ticket buyer — especially when payouts were collected by someone other than the person who ends up with the money, Rob Sand, a state prosecutor in Des Moines who is leading the probe, said.
New Mexico Lottery CEO Barden acknowledged this week that he has been in touch with Iowa investigators.
"It is my understanding that Iowa investigators have contacted almost every lottery using a (Multi-State Lottery Association) random-number generator regarding their investigation," he said.
"We originally got a phone call from Iowa saying, 'Will you help us?' and we said, 'Of course. We'll look at our winners to see if there's anybody of interest.' "
New Mexico participates in three games conducted by the association — Powerball, Hot Lotto and Mega Millions.
New Mexico Lottery spokeswoman Wendy Ahlm said Hot Lotto is the only New Mexico game that uses a random-number generator administered and certified by the Multi-State Lottery Association.
Last year, Hot Lotto sales in New Mexico totaled $5,997,386, she said.
"We have looked at our (Hot Lotto) winners and, with the information we have provided to date, they (Iowa investigators) have not come back to us with any irregularities," Barden said.
He said only one Hot Lotto jackpot won in New Mexico involved a person who selected numbers as opposed to using "quick pick" numbers selected randomly by lottery computers.
Because Tipton's scheme required people who knew the winning numbers in advance to select those identical numbers, people who used quick-pick numbers would not be affected.
"Unlike the other states you know about (Colorado, Kansas, Oklahoma and Wisconsin), we haven't been contacted about any investigation of any of our winners," Barden said.
New Mexico has had six Hot Lotto jackpot winners since the state lottery started offering the game in November 2006.