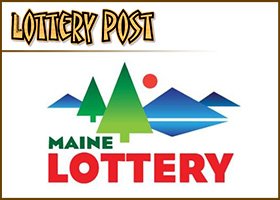 The names of Mainers who won cash prizes in the Hot Lotto game between 2010 and 2014 have been forwarded to Iowa officials investigating a burgeoning jackpot fixing case that may have affected winnings in at least five states.
Officials with the Maine State Lottery said Hot Lotto winners and prize amounts were shared with the Iowa Department of Criminal Investigations. To date, investigators have not discovered any link between Maine Hot Lotto winners and Eddie Tipton, a former security official for the Multi-State Lottery Association, of which Maine is a member.
The cooperation by Maine officials comes as authorities in other states are looking into whether their lotteries were compromised by an elaborate scheme that threatens to harm consumer confidence in a major source of states' revenues.
Tipton was convicted in July of fraud for an elaborate scheme in which he installed self-deleting software that rigged the selection of winning numbers in games that use random number generators. Tipton, whom Maine lottery officials confirmed had visited the state for a week in 2014 to inspect a new gaming system, was sentenced to 10 years in prison in September. The Maine visit and key testimony from a Maine State Lottery official helped secure Tipton's conviction on two fraud charges.
Michael Boardman, marketing manager for the Maine State Lottery, told a jury that he recognized Tipton's voice and mannerisms from a surveillance video in which the former security official purchased the winning ticket worth $14.3 million at a Des Moines convenience store in 2010. Tipton, whose position at the Multi-State Lottery Association barred him from playing the lottery, wore a hoodie in the video. Prosecutors alleged that Tipton tried to claim the prize just before the expiration deadline in December 2011. He did so through a New York attorney who claimed to represent a trust incorporated in Belize.
Suspicion of more jackpot 'fixing'
Tipton's case is still an open investigation, according to officials with the Iowa Department of Justice. On Monday, investigators announced that two prizes in Kansas worth $44,000 were connected to Tipton or his associates. The Kansas announcement reinforces the suspicions of Thomas H. Miller, the former Iowa deputy attorney general who oversaw the investigation for more than two years. Miller told The Associated Press that "it would be pretty naive" to believe Tipton only tampered with four jackpots.
"If you find one cockroach, you have to assume there are 100 more you haven't found," he said.
Iowa officials have asked Maine and other states to assist in a probe that has expanded to games operated by the Multi-State Lottery Association. David Heidrich, a spokesman for the Department of Administrative and Financial Services, the umbrella agency for the Maine State Lottery, said lottery officials have done "an extensive internal review of draw game winners for the Hot Lotto game" to determine whether Tipton or his associates collected winnings from Hot Lotto tickets purchased here.
In addition, Heidrich said Maine lottery officials have provided the names of people who won Hot Lotto prizes of more than $1,000 between 2010 and 2014 to the Iowa investigators.
Geoff Greenwood, a spokesman for the Iowa Attorney General's Office, said he couldn't comment on whether investigators there had discovered any link between Maine prize winners and Tipton because of the ongoing investigation.
"To date, there is no winner information that connects Mr. Tipton to Maine prizes won," Heidrich said. The numbers of Hot Lotto tickets sold and game winners in Maine were not immediately available.
Scheme to access 'draw room' system
Investigators are specifically looking for evidence that Hot Lotto prizes were awarded to any players who might have a connection to Tipton or anyone associated with him.
Maine Attorney General Janet Mills said Wednesday that Tipton's conviction raises concerns about the integrity of games.
"This office will continue to advise the Bureau of Alcoholic Beverages and Lottery Operations to ensure the integrity of the lottery games that are offered to the public, and we will continue to cooperate with officials in other states on these matters," she said.
Heidrich said Hot Lotto is the only game played in Maine with a connection to the Tipton case. Hot Lotto is a multi-state game developed by the Multi-State Lottery Association, which employed Tipton as a security manager. The game, played in 14 states and the District of Columbia, is drawn through a random-digit generator at the Multi-State Lottery Association location in Iowa.
Prosecutors there say Tipton installed what's known as a root kit that allowed him to manipulate the winning numbers. According to court documents, he was one of four people with access to the Hot Lotto "draw room." In 2010 he entered the draw room to update the lottery system for daylight saving time. Prosecutors allege that he manipulated the room's closed-circuit cameras while installing self-destructing software that allowed him to rig Hot Lotto drawings, thereby flipping Hot Lotto's 29 million-to-1 odds of winning a jackpot.
Hot Lotto is played by picking five numbers from 1 to 47 and a so-called "hot ball" numbered from 1 to 19. All six balls must be picked correctly to win the jackpot.
Until Saturday, when a Hot Lotto ticket worth an estimated $1.1 million was purchased at a Hannaford supermarket in York, no jackpot-winning ticket had been previously purchased in Maine. Players spent $1.97 million on Hot Lotto tickets in Maine in fiscal year 2014 and $2.19 million in fiscal year 2015, Heidrich said.
He said Maine is still a part of the Multi-State Lottery Association, along with lotteries in 40 states. He said Maine has a central gaming system that allows players to purchase and redeem tickets.
"This system does not select winning numbers, and at no point during Mr. Tipton's security review did he have access to our gaming system," Heidrich said. Maine does not use any Multi-State Lottery Association software to run its Maine-based games, he said.
Jackpot winners not always identified
Iowa prosecutors believe Tipton's scheme allowed him and his associates to collect prizes in several states, including Colorado, Oklahoma, Texas and now Kansas. His conviction centered on his attempt to collect the 2010 Iowa jackpot. Iowa is one of 44 states where the names of lottery winners are considered public information. However, the state is one of a handful that allows winners to collect through a trust organization.
Maine also allows lottery winners to collect through a trust. Heidrich said the last time a trust collected a jackpot in Maine was in 2009, after a winner claimed the jackpot in the Tri-State Megabucks game.
The Tipton case renewed calls from transparency advocates to ensure that the identity of lottery winners remains public. At least 10 states have considered shielding the identity of lottery winners, according to the National Conference of State Legislatures. The move toward anonymity has sparked debate among state lottery officials, whom critics accuse of promoting the winners to generate revenue that annually plows $20 billion into state budgets.
The Maine State Lottery generates about $230 million in annual revenue.
Check your state's drawing types
Lottery players in any state can determine the extent to which their state uses computerized drawings at Lottery Post's State Lottery Report Card. The report, which is exclusive to Lottery Post, displays all of the games in each state, color-coded to show whether the game uses real lotto ball drawings or computerized drawings, and grades the state based on the percentage of games that use real lotto ball drawings.