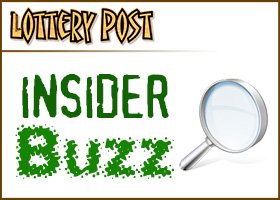 DES MOINES, Iowa — It was one of those feel-good moments that lotteries love to promote when "Lucky Larry" Dawson smiled as he claimed a $9 million jackpot, surrounded by kids and grandkids. But five years later, the Iowa man could become a key player in a barrage of litigation that threatens to cost state lotteries tens of millions of dollars in damages in an insider jackpot-rigging scandal.
A Des Moines law firm filed a lawsuit Wednesday on Dawson's behalf seeking to declare that his Hot Lotto jackpot in May 2011 should have been nearly three times as big, had the previous one not been fixed. It's the first in what could be several lawsuits filed by players who claim they were ripped off in games allegedly rigged over several years by Eddie Tipton, former security director of the Multi-State Lottery Association.
Tipton has been convicted of rigging a $16.5 million jackpot in December 2010 by tampering with the random number generator that draws the Hot Lotto winning numbers at the association headquarters in Urbandale, Iowa, and then buying the six-number combination himself. He's awaiting trial on charges alleging that he fixed jackpots worth millions in Colorado, Wisconsin, Kansas and Oklahoma between 2005 and 2011, and worked with associates to buy tickets and claim prizes.
Dawson's lawsuit claims the 2010 prize should have rolled over to the next jackpot, which he won. Instead, the jackpot reset to $1 million.
(See Financial advisor wins the lottery, Lottery Post, May 10, 2011.)
"If the lottery hadn't rigged their own game, our client would have had $10 million more in cash value. Obviously, he needs to be made whole. The entire integrity of the lottery run by this organization nationwide is at stake here," said his attorney, Jerry Crawford.
The case isn't a class action, but Crawford didn't rule out filing additional lawsuits.
The Iowa Lottery, named as a defendant along with the association, vowed to fight the lawsuit, saying Dawson "rightfully was paid the jackpot to which he was entitled."
"It is impossible to rewrite history. No one can know what would have occurred in this case had any event in it been changed," CEO Terry Rich said.
The Iowa Lottery didn't pay the jackpot allegedly fixed by Tipton after lawyers who tried to claim it on behalf of a trust refused to identify who purchased the winning ticket. That money returned to 16 states that participated in Hot Lotto as an "unclaimed prize." Tipton wasn't charged until last year, after colleagues identified him as the person seen on gas station surveillance video buying the winning ticket. He was fired by the association, which helps administer games for 37 state and U.S. territorial lotteries.
Dawson — a financial adviser nicknamed "Lucky Larry" for his golf game — purchased his winning ticket at a gas station near his Webster City home. He told reporters he bought $19 in tickets for every bi-weekly drawing so he could cover all 19 "Hot Ball" options after reading a book with tips to improve his odds.
Dawson and his wife, who have used their windfall to expand the family business and support charitable causes, aren't interested in publicity but believe they were wronged by the lottery's mismanagement, Crawford said.
"They also hope that this action will help make sure this doesn't happen to other people in the future," he said.
The lawsuit asks a judge to declare that the December 2010 drawing is void and to award the $16.5 million that should have rolled over to Dawson, plus interest. Iowa law defines a drawing as a process "used to randomly select a winning combination," which wasn't the case since Tipton fixed the outcome, the lawsuit argues.
The lawsuit alleges the association had lax security, saying its in-house random number generator built by Tipton lacked fraud prevention capabilities available in other models. A surveillance camera system — purchased from a company owned by the brother of the then-chief security officer — also repeatedly malfunctioned after its 2008 installation, it alleges.
"It's hard to believe that this association could be allowed to operate the way it was," Crawford said.
The lawsuit alleges the unclaimed prize created a windfall for states, which should not have benefited from "their own misconduct and inability to operate a legitimate lottery game in accordance with their own rules."
Timeline of the biggest crime in US lottery history
The following is a compilation of Lottery Post news coverage chronicling the Hot Lotto mystery and subsequently discovered crime.
We start the timeline with a news story indicating that only 3 months remained for the $16 million Hot Lotto jackpot to be claimed.
Thanks to Prefontaine for the tip.