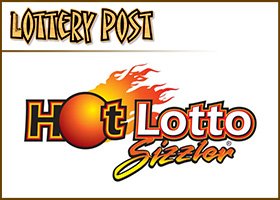 The defense began calling witnesses Thursday morning in the trial against a former lottery vendor employee accused of rigging a Hot Lotto drawing to win a $14.3 million ticket.
Eddie Tipton, 52, is being tried on two counts of fraud. Tipton has been accused of purchasing the winning ticket at a Des Moines QuikTrip on Dec. 23, 2010. In his former position as the information security director for the Multi-State Lottery Association, Tipton was barred by Iowa law from buying a lottery ticket.
Investigators have accused Tipton of rigging the game in his favor. The case is considered historic because it is believed to be the first trial for someone accused of manipulating a lottery draw.
Assistant Attorney General Rob Sand began Thursday's proceedings by recalling two witnesses he had called on Wednesday. The two witnesses were Ed Stefan, a former chief security officer for the Multi-State Lottery organization, and Iowa Division of Criminal Investigation Special Agent Don Smith.
After asking Stefan and Smith a few followup questions, Sand then called on the prosecution's last witness, Julie Johnson McClean. Johnson McClean is an attorney at Davis Brown Law Firm in Iowa.
Johnson McClean represented Hexham Investments Trust when it attempted to claim the Hot Lotto prize through Crawford Shaw, a New York attorney, about an hour before the ticket was set to expire in 2011.
In court, Johnson McClean said she had spoken to both Shaw and Philip Johnston, a man in Canada who had previously contacted the Iowa Lottery and said he was the winner of the ticket. The prize was never awarded because of the Iowa Lottery's security procedures.
Johnson McClean said she had never spoken to the primary beneficiary of the Hexham Investments Trust. She also said she received no hints that Tipton was linked to the trust and would not have assisted if she had.
After a jury break, defense attorney Dean Stowers called the defense's first witness, Iowa DCI Special Agent Michael Kircher, a forensic computer examiner with the DCI's cyber crime unit.
Kircher examined a cellphone that Tipton formerly used in his job at MUSL. Stowers showed Kircher photos of a clean-shavened Tipton taken on an iPhone on two different days — Nov. 21, 2010, and Jan. 1, 2011. The Jan. 1 photo indicated it was taken in Cypress, Texas, Kircher said.
Tipton has claimed he was visiting family in Texas when the ticket was purchased. The defense has also argued Tipton doesn't match the description of the man pictured in security footage purchasing the winning ticket. The man in the video appeared to have a beard.
Court recessed for lunch at about 11:30 a.m. The trial was set to start back up again at 1 p.m., with the defense continuing to call its witnesses.